Country
'Their goal is to turn Bangladesh into a communal state'
---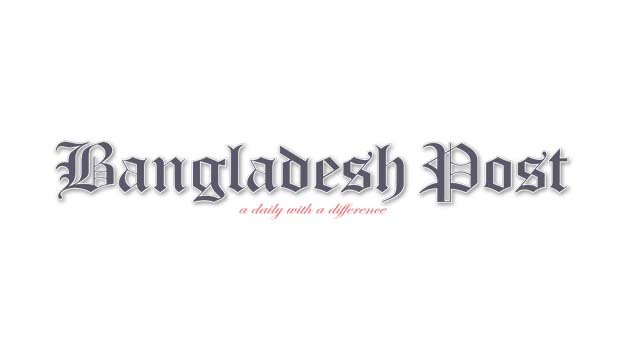 Bangladesh Hindu Buddhist Christian Unity Parishad has protested against the attack and vandalism at the Durgautsab in the autumn across the country.
A press conference was organized on behalf of the organization at S Rahman Hall of Chattogram Press Club on Saturday afternoon. Advocate Rana Dasgupta, General Secretary of the organization spoke on the occasion. He strongly condemned the communal attacks across the country and demanded that the perpetrators be brought to justice without delay.
He said that there is no chance to dismiss these incidents as isolated incidents. All this is planned, the main goal of which is to drive the religious minorities of Bangladesh out of the country and turn the whole country into a communal state.
In this situation, mass implementation of the government's declaration of zero tolerance against communal violence and prevention of communal harmony and communal group's conspiracy was announced on October 23 from 6 am to 12 noon across the country. The program will be held at ShahbaghChattar in Dhaka and AnderkillaChattar in Chittagong.
RanaDasgupta said, "Even though Durgautsob was not celebrated all over the country last year due to the Corona situation, we hoped that this year's puja would become a gathering of all irrespective of religion and caste." But all the joy faded away on the day of Mahasthami on 13th October at 11 am. The temporary puja mandapof Darpan Sangha on the north bank of NanuarDighi in Cumilla, the idol and gate of ChanmoniKalibari were burnt to ashes and the arches of 17 puja mandaps were demolished.
Read more: Durga Puja ends in Chattogram with immersion of images
A communal group attacked Shekharkhil, Napora village in Banshkhaliupazila of Chittagong South district. They are led by Md. Saber Ahmed, Md. Ridwan, Md. Shamsul Islam. All of them are residents of Shekharkhil, Gandamara and Napora. Their attack destroyed the Shekharkhil Public Temple, vandalized and looted 20 Hindu shops on the road in front of the Hari Temple.
Two idols of the puja mandapand the Hari temple in Pekuaupazila of Cox's Bazar were looted and vandalized on Wednesday night. Besides, 16 houses were attacked and looted and vandalized. 12 houses in Magnama Union were vandalized and looted, 1 house was set on fire. The Durga idol of the local Saraswati temple was vandalized. Five puja mandals of PekuaSadar Union, Barbakia Union and Chakriya, Loknath temple have been looted and vandalized.
Armed terrorists of the local Joybangla Club led by Elias Member, Joynal and Monir attacked the JuldaJalepara Pujamandap on the south bank of Karnafhuli River in Chattogram Port Police Station. The two brothers, Joynal and Monir have recently joined the Awami League from the BNP.
The miscreants attacked the puja mandapa of JM Sen Hall in Chittagong metropolis and broke the gate. They also tried to attack Hazarilane,DewanjiPukurphar, Rajapukur Lane but failed.