Country
Teesta irrigation project saves over Tk 100 crores this year
Dependency on diesel, electric pumps for irrigation decreases in Rangpur
---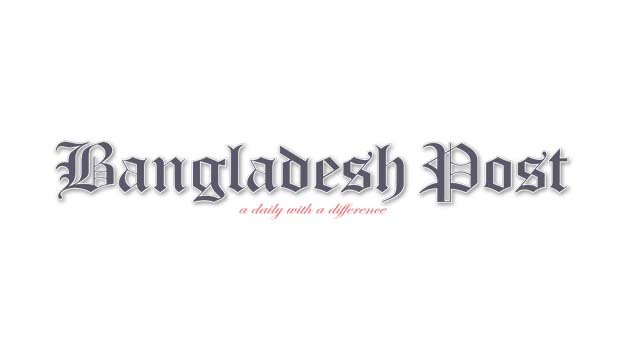 Boro paddy has been harvested in 70,000 hectares of land in three districts of Rangpur region under the command area of the country's largest Teesta irrigation project. This is the highest level of cultivation in the irrigation canal water than at any time in the past. Besides, the farmers got water from the irrigation canal at nominal cost. This has saved about 100 crore Tk for irrigation of six lakh farmers.
According to the Dalia Water Development Board (WDB) of Nilphamari, 12 upazilas of Rangpur, Nilphamari and Dinajpur districts have come under irrigation under the project. These are Rangpur Sadar, Badarganj, Taraganj, Gangachara; Nilphamari Sadar, Dimla, Jaldhaka, Kishoreganj, Syedpur and Parbatipur, Chirirbandar and Khansama upazilas of Dinajpur. Boro has been cultivated in 30,000 hectares of land in Nilphamari, 25,000 hectares in Rangpur and 15,000 hectares in Dinajpur district.
Earlier, in the Boro season, with the water of Teesta irrigation canal, Boro paddy was cultivated in 16 thousand hectares in 2014, 10 thousand in 2016, 8 thousand in 2016, 35 thousand in 2016, 40 thousand in 2019 and 53 thousand hectares in 2021. This time it was possible to bring 80,000 hectares of land under irrigation.
Chief Extension Officer of the northern region of WDB Abdul Hakim said that if water is irrigated with the help of electric motor or diesel powered device, the farmers have to pay around Tk 6,000 per acre. It cost Tk 110 crore to irrigate 80,000 hectares. But since the water of Teesta irrigation canal is used, only 480 Tk is taken from the farmers per acre.
It has cost only 10 crore Tk to irrigate 80,000 hectares. In other words, the farmers have saved 100 crore Tk. Rafiul Bari, extension officer of Teesta Barrage Irrigation Project, said that there are 261 farmer groups under the project. Water is irrigated by rotation method. The whole matter is being monitored by the Water Development Board.
Alam Mia, 50, a farmer from Majhapara village of Ramnagar Union Parishad in Nilphamari Sadar, said, "We have planted Boro paddy in Teesta canal like every year. I got as much irrigation as I wanted."
Shivnath Roy, a farmer from Ganjipur area of Gangachara in Rangpur, who has access to irrigation facilities, said the cost of irrigating Boro paddy per unit with diesel-powered shallow machine and electric irrigation pump is at least Tk 6,000. But it costs only 480 Tk to cultivate the canal water of the Water Development Board. The yield has also been good due to timely watering. Ali Akbar of Dakshin Kanthali area of Command area said that under the project, he planted Boro paddy in 6 bighas of land and brought home 162 mounds of paddy.
It can be seen on the ground that only paddy and paddy are now in the house of every farmer in the area. Farmers are busy cutting and threshing paddy in the field.
Apart from the Teesta Irrigation Project Command area after overcoming the natural calamity, the farmers who have planted in electric and diesel powered irrigation pumps also say that bumper yield has been obtained this time.
Farmers are threshing and drying paddy on the road in the Bugulagari Regulator area of the main irrigation canal of Teesta. They said that despite the storms and hailstorms, no paddy was destroyed in our Teesta Irrigation Project area. Many people get 25 to 26 mounds of paddy per bigha. They also said that Boro paddy cultivation under the Teesta Irrigation Project has been benefiting from bumper yields for the last one decade.
According to the Department of Agricultural Extension, Boro paddy cultivation has been done in 5 lakh 5 thousand 235 hectares of land in 5 districts of Rangpur Agricultural Region, Nilphamari, Rangpur, Lalmonirhat, Kurigram and Gaibandha this season.
Bumpers have also been produced avoiding the damage of natural disasters. In this, only 5 districts of Rangpur agricultural region are expected to produce 22 lakh 7 thousand 132 metric tonnes of rice.