Country
Tarash Free Day celebrated in Sirajganj
---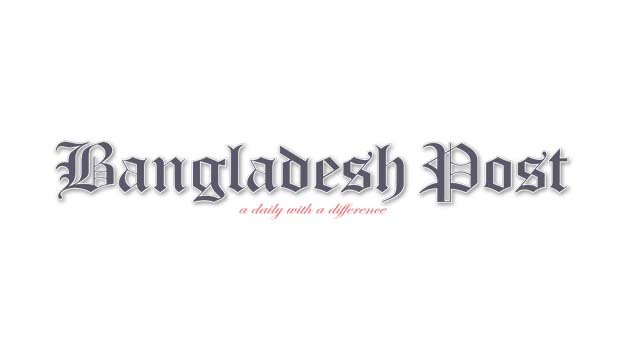 Tarash upazila of Sirajganj was freed on Monday from the Pakistani forces in December 13, 1971. On this day in 1971, Tarash Thana was completely liberated from the occupying forces. Tarash Muktijoddha Sangsad has taken various programmes on the occasion of the day. The programmes included hoisting of national and organizational flags and laying of wreaths at the portrait of Father of the Nation Bangabandhu Sheikh Mujibur Rahman.
According to various sources, in response to the call of Bangabandhu Sheikh Mujibur Rahman, the then student leader (later Member of Parliament) MM Amjad Hossain Milon led by Hossain Mansur, Ataur Rahman, Battalion Commander Hossain Mia, Arshed Ali, Saidur Rahman continued to motivate the freedom loving students and
youth of Saju area to take part in the liberation war.
On 26 April, the Pakistani aggressors captured Tarash police station. They continued killing and looting indiscriminately and created a havoc in the area. On this day, Shaheed Protul Goswami alias Hiralal Goswami killed three Pak soldiers with a sharp weapon. Numerous houses of Tarash were set on fire in the incident. Many people fled from their homes.
At the time of the establishment of freedom fighter groups in the area, Muktijoddhas had only 6 rifles. Later, the source of their weapons was police loot and weapons snatched from the invading Pak army, rajakars. There were 6 companies in this camp which was run under complete martial law.
Read more: HC asks Sirajganj Sadar chairman to surrender before trial court
The battle of Naogaon in Tarash took place on 11 November 1971. This is the biggest guerrilla war in North Bengal and the biggest achievement of Palashdanga Youth Camp. This battle took place at Naogaon, the shrine of Zindani (RA). In this battle 130 Pak soldiers and razakars were killed by the freedom fighters and 9 Pak soldiers including 1 Pak army captain were captured alive. Moreover, no freedom fighter was killed in this battle. To avenge the defeat in this battle, on 13 November the Pak army carried out a massacre at Ambaria village of Tarash police station.14 innocent Bengalis including teacher-journalist Yar Mohammad were brutally murdered by Pakistani Army. It is to be noted that on this day in 1971, Pakhanadar was released. On 13 December 1971, the heroic freedom fighters put up a resistance against the invading Pakistani forces. They released Tarash 3 days before the final victory of the whole country. Earlier in the day, Pakistani troops secretly fled from the area.
After the Pak army fled, the Mukti Bahini declared Tarash free from aggression by flying the flag on the morning of 13 December. On 13 December, the freedom fighters officially declared Tarash Thana free from hostilities by hoisting the flag of independent Bangladesh on the premises of Tarash Thana.