Country
Sweet smile in the mustard field in Jamalpur
---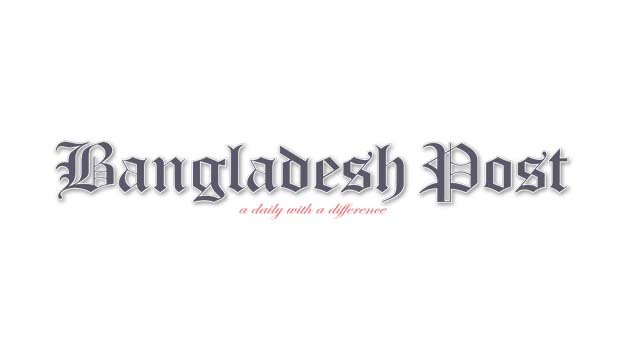 Wonderful view of mustard yellow flowers in the field can be seen now in Jamalpur region. Fields after fields are covered with a beautiful yellow sheet of flowers. Therefore, beekeepers in different Upazilas of Jamalpur district are also busy collecting honey from mustard fields.
The beekeepers have come with hundreds of boxes of pet bees and set these beside the crop land. Thousands of bees can be seen flying from those boxes and roaming in the field of mustard flowers to collect honey. Melandha, Sarishabari, Islampur, Dewanganj and Bakshiganj Upazilas of the district have seen such a picture.
During this season, beekeepers put a box full of bees in the open space next to the mustard fields. Each box contains six to seven beehive frames made of wax. And inside it is kept a queen bee. The bees keep coming to that box because of the queen bee. The bees collect honey from the flowers and store it inside the box. Bee farmers collect honey from this wheel. Every day from 8 am to 5 pm, bee-farmers collect honey from these beehives. Through bee farming, farmers are benefiting financially on the one hand, and unemployment is being eliminated on the other. As the honey of these mustard flowers is pure and delicious, it is being exported to different parts of the country as well as abroad. The upper part of which is wrapped with black colored polythene and sack. Inside the box is a special kind of seat made of wax with seven wooden frames. The boxes are then lined up next to the mustard field. Surrounded by thousands of male bees. The bees collect honey from the mustard flowers to attract the queen. Unlike a queen bee, there are about three to four thousand male bees in each box.
Hasmat Ali, a beekeeper from Sirajganj in Islampur's Taburchar village, said, "We collect honey from the mustard field for four months of the year." For another eight months, I feed the bees artificially with sugar. The best time to collect honey from mustard is from December to April. Honey grower Raihan said that depending on the size, 20 to 40 kg of honey can be found in a box. There are 100 special bee colonies for bee farming. The cost of each colony is eight to 10 thousand rupees. Gaibandha Sadar resident beekeeper Samiul Haque said, "Some of us have come to Islampur to collect honey. We have set up 500 boxes in the mustard field. From these boxes we get about 1500 kg of honey on average for every eight days. We sell honey at 300 to 400 rupees per kg." According to the Department of Extension, beekeeping near mustard fields increases the yield of mustard by 10 percent. Therefore, the yield of mustard is likely to be good.
Free collection of honey from mustard field is a profitable business. As bee traders are making economic profit by selling honey on the one hand, mustard yield is also increasing by cultivating honey in the field on the other hand.