Country
Submerged straws begin to rot in Kurigram
---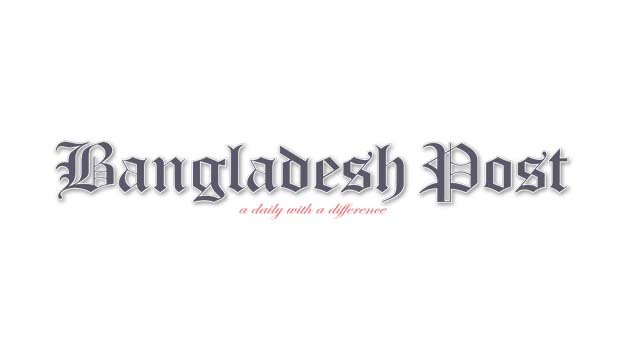 Boro paddy has been submerged due to several days of continuous rainfall in Ulipur of Kurigram like all over the country. Although the farmers were able to harvest the paddy in the continuous rain, it was not possible to save the paddy straw. Straw, the main food of cattle, is rotting on the roads and in the fields in Kurigram district. If the straw is not dried and stored properly, the farmers and cattle owners in the region will fall into disarray.
Every season, the farmers collect the paddy they produce as well as dry straw for cattle feed. Due to unfavorable weather conditions in Boro season, farmers were busy collecting paddy earlier. So they could not pay much attention to the straw. Due to this, the farmers do not have stocks of cattle feed straw. As a result, the cattle breeders are fearing that there will be an extreme shortage of cattle food in the upcoming months. The farmers of the area are worried about the supply of hay, the main food of these livestock. Meanwhile, due to insufficient sunshine, many farmers have already started cultivating paddy.
It has been seen that different areas of the upazila have been visited on the spot. The stench of rotting straw soaked in rain water is spreading.
Farmers Abdul Sattar, Jasim Uddin, Abdul and Rashid of Ward 9 of the city said it is impossible to dry paddy in rain. Paddy has grown in the house without getting dry. Straw drying is difficult. The smell of hay is coming out now. Even if these rotten straws are dried up somehow, the cows will not want to eat that.
Manu, a farmer in Kashiagari area of Dhanshreni union of the upazila, said that the price of cow dung has increased several times day by day. In the last one month, there has been an increase of Tk 800 to Tk 1000. He said that if there is a food crisis, they are also worried about getting the desired price of cattle for the upcoming Eid-ul-Adha.
Upazila Animal Resources Officer said. Rezwanur Haque said that there was not much damage to the straw in the rainy season yet. This problem is transient. Hopefully the farmers will overcome this crisis. We have also taken up the plan of grass cultivation, hopefully this activity will be launched soon.