National
Students from 327 institutes join Bijoyphool festival in Satkhira
---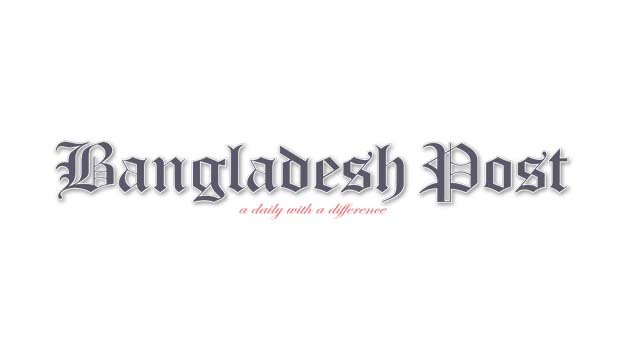 The 'Bijoyphool Festival-2019 (Victory flower festival 2019)' began in Satkhira sadar upazila amid festivity. On the occasion, a function was arranged at the auditorium of Satkhira Sadar Upazila Parishad on Thursday.
Upazila Nirbahi Officer of Satkhira Sadar Debashish Chowdhury presided over the programme where Chairman of the upazila parishad Asadujjaman Babu attended as the chief guest. Upazila Secondary Education Officer Md Jahidur Rahman conducted the event, while Assistant Commissioner (Land) Md Asaduzzaman, Upazila Primary Education Officer Basudev Sana, Upazila Project Officer Yarul Haque, and Upazila Secondary Assistant Education Officer Abul Hossain were also present at the event.
Students from educational institutions at Satkhira Sadar upazila took part in the competition of 'Bijoyphool' making, story writing, poem recitation, drawing, solo acting, film making and singing.
Students of 201 primary schools, 62 high schools, 46 madrasas and 18 colleges of Sadar upazila participated in the competition. The total number of participating educational institutions is 327.
'Bijoyphool' (Victory Flower) is an iconic symbol for the victory of the Bangladesh War of Liberation on December 16 in 1971 as the country emerged as an independent nation on the global map on that day. The Bijoyphool programme begins before December 16 as well as the Victory Day in celebration of the victory.
The Bijoyphool, is one hand, is a remembrance flower of the liberation war, freedom fighters, the victory of the people (the sun in the middle).
On the other hand, it is a symbol of the country's green land (the colour of petals[GS1] ), the bloody sacrifice of people (the colour red at the centre), and the religious and social harmony of people of the country. But the Bijoyphool is also a means as this little green and red flower can be used to tell stories about Bangladesh's history and tradition, society and culture.