National, Back Page
Student protests spark traffic snarls in city
---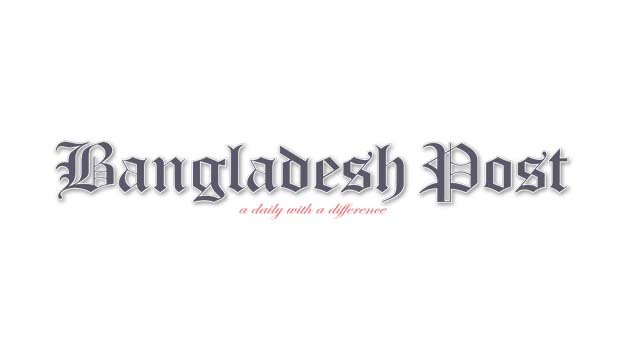 The capital faced severe traffic congestions in many areas resulting from the on-going student protests over the death of a fellow student in a recent bus accident.
Vehicles on the road from Malibagh to Rampura were seen to be at a standstill on tuesday. Office-bound passengers on the Rampura road were seen stuck in the morning. Many started walking down from the stationary public transports. Private vehicle owners suffered from long hours of delay.
One such victim, Sakib Ahmed was going to Malibagh by bus from Nadda. The bus was seemingly stuck for hours until he decided to continue to his destination on foot.
"We are suffering from such a situation. On the one hand, bus fares are high and on the other hand, students have blocked the roads. We are the victims," he said.
If the drivers follow the rules and regulations of the roads, accidents would be down to a minimum and there would be no need for such movements. However, at the end of the day, it is the regular public who are forced into suffering, he added.
Similar scenes were noticed in Gulshan, Dhanmondi, Khilgaon and New Market areas of the capital. Vehicles were stuck in gridlock for many hours. Students were seen in front of the BNP Party Office in Paltan as well as in front of the Bangladesh Road Transport Authority (BRTA) office, blocking the road and causing heavy traffic jams.
Although the student protest is on-going demanding half the regular fares and safe roads, the student protests further gained momentum at the news of the death of an SSC candidate, Mainuddin Islam Durjoy, in a road accident on Monday night.
Students of different educational institutions have blocked Rampura Bridge in the capital protesting from 10:30 am on Monday. Students from Imperial College, National Ideal School and College, Ekramunnesa High School, Ideal School and College, South Point School and BAF Shaheen College protested blocking the roads.
Police were seen patrolling to look over the situation, however, no violence was reported. The agitating students crowded the roads blocking cars and busses checking for the valid papers of the vehicles.
However, students were seen retreating from the streets of Rampura and Dhanmondi at around 5pm with the announcement to continue the protest further from Wednesday morning.