All Section, City
Social movement must to tackle dengue: DNCC Mayor
---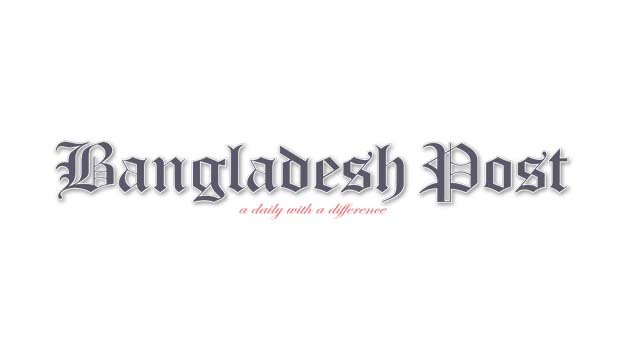 "Not only the city corporation alone but everyone needs awareness to control dengue. We ourselves create breeding grounds for Aedes larvae. City Corporation is taking various steps regularly. Dengue control is not possible if everyone is not aware. Social movement should be developed against dengue.
"However, with the awareness and cooperation of the people, we have been able to control dengue this year compared to last year. We want to control dengue completely. That's why I want people's cooperation.'
On Saturday morning in the capital's Madhubagh area, 'Every Saturday at ten in the morning for ten minutes, we clean our own yards and houses, this is our pledge.' Dhaka North City Corporation (DNCC) Mayor Md. Atiqul Islam said these things while coming to the anti-dengue awareness campaign.
In the campaign, DNCC Mayor went around different streets in Madhubagh area and distributed awareness leaflets on dengue control to the people and made them aware by miking.
DNCC Mayor visited Sher-e-Bangla School and College grounds in Madhubagh and spoke to teachers, students and parents. He made the students aware of the sources of Aedes mosquitoes - abandoned car tires, tin shells, clay pots, food packets, unused commodes. At this time, the students responded to the mayor's call and promised to clean their homes for ten minutes every Saturday morning at ten o'clock.
Addressing the teachers, the mayor said, 'You will make students aware of dengue prevention in the classroom. Everyone should be clean to control dengue. One day in three days the accumulated water should be thrown away. Aedes larvae grow in stagnant clean water.
He also said that the roofs of 1 lakh 28 thousand houses have been inspected by drone to find the source of Aedes mosquito in the area under DNCC.
After the anti-dengue awareness campaign, Mayor Md. Atiqul Islam visited the online tax payment awareness program at DNCC held at Vir Muktijodha Asaduzzaman Khan Kamal Complex.
DNCC Chief Health Officer Brig Gen Md Zobaidur Rahman, Chief Engineer Brig Gen Muh Amirul Islam, Chief Waste Management Officer Commodore SM Sharif-ul Islam, Secretary Mohammad Masud Alam Siddique, Chief Revenue Officer Mohammad Abdul Hamid Miah, Region-3 along with others in the campaign. Its Regional Executive Officer Abdullah Al Baki, Ward No. 36 Councilor Taimur Reza Khokon and Reserved Constituency Councilor Mitu Akhtar were present.