Sports, Football
So close but yet so far
---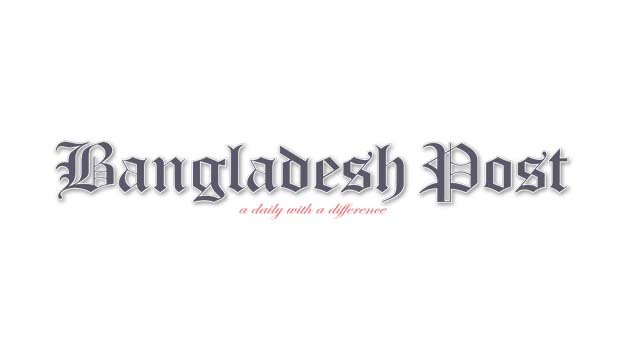 Bangladesh have bid farewell to the SAFF Championship by writing another disappointing story. However, after 16 years, the team was ever so close to play in the final. Unfortunately, they could not hold off Nepal after leading the match till 88th minute. They lost points in a controversial penalty goal. They were so close to the final but yet so far because of that one ludicrous decision by the referee.
However, not only the controversial penalty, but also the controversial red card is one of the reasons for Bangladesh's ousting from the event, said the team's head coach Oscar Bruzon.
Bangladesh drew 1-1 with Nepal in Male on Wednesday. In the ninth minute of the match, the red and green jersey holders went ahead with the goal of Sumon Raza. However, Anjan's successful spot-kick in the 88th minute shattered Bangladesh's hopes of reaching the final.
However, Bangladesh could have lost the match. Nepal created some great opportunities. But goalkeeper Anisul Rahman Zico was the main hero in thwarting their plethora of attacks. That Zico saw a red card in the 79th minute of the match. The Bangladesh coach thinks that the picture of the match has changed because of that, 'You are just talking about the controversial penalty. But I think not only the penalty was the turning point, but also showing the red card to Zico was one of the turning points.
Rakib Hossain's backpass from the opposition's half was almost intercepted by a Nepal player. When Zico came forward to stop it, at one stage he got his hands on it. Oscar claims that he did not intentionally touch the ball, 'Zico did not intentionally intercept the ball.
The ball hit his feet first, then his hands. I think this is the first controversial decision. And at the end of the match, the referee gave Nepal an ugly and controversial penalty.
The Spanish coach thinks that some forces have conspired to prevent Bangladesh from reaching the final, 'Bangladesh is not the best team but one of the best teams in this tournament. We deserved to go to the finals. The black hand has been working since the match against India. We (Bashundhara Kings) could not advance to the AFC Cup and the same thing happened today.
The coach was sceptical of the referee's decision from about 30 yards away. The dressing room is in complete chaos and we understand why. It was a highly critical move where the referee was 30 meters away (from the box) but he gave the kick (penalty). But it was a fraudulent move by the Nepali player, he gave a fake dive in that place and of course the referee had no doubt because they do not want Bangladesh to reach the final.