Country
Shoilmari village people earn living by making fishing traps in monsoon
---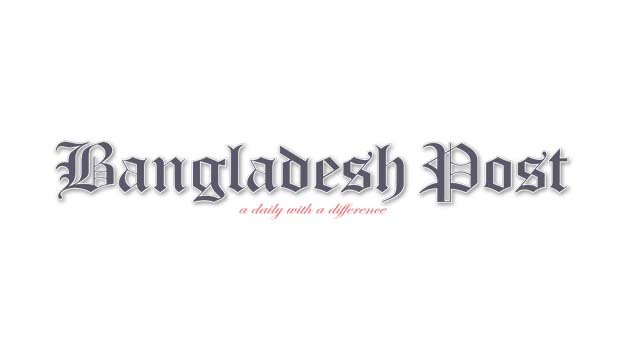 Thin bamboo stick Made fishing trap (locally called Khilen Bitti) makers are busy in making Khilen Bitti at Shoilmary village in Sadar Upazila of Chuadanga district amid this rainy season. More than 200 families of the village earn their livelihood by making and selling bamboo made fishing trap since long.
According to sources, about 300 makers are involved in making this native fishing equipment at the village. They make about 3 million of these fishing cages in between the Bangla months of Ashar, Sraban and Bhadro. These cages are popular in the areas. Its' name and fame have spread to different parts of the country.
These fishing traps are suitcase shaped, made of thin bamboo sticks with two or three entrances on one side and another entrance on the other side for trapping the fish. Its height is about 2 feet, length is about 3 feet and its width is about 0.6 feet, said the makers of these traps.
It is learnt, this type of traps are used for catching smaller fishes in cannels, Beels, ditches and rivers with knee height water in them. Khilen Bitti cages are put in the water bodies. Puti, Chingri, Jhaia, Tengra and other smaller fishes move around the cages and enter inside from both sides. Then they get trapped inside and cannot escape from it.
The produced khilen bittis cages are being sold in Shialmarihaat and Dashmailhaat in Jibannagar and Sadar Upazila of Chuadanga district. Wholesalers of different areas of the country come there for buying the cages. The makers have been selling the cages at a price between Tk 230 and 300 per piece.
Wasim Hossain, a maker of the Bitti said one person makes about 20 Bitti using only one bamboo in a week. On the other hand women and girls of each family are involved in making the Bitti. Each female can produce up to 6 cages per week. Expenditure of each Bitti is about Tk 100, so Tk 600 can be earned by selling 3 Bitti excluding expenditure per day.
Zahida Khatun, another maker of the village told this correspondent the women and girls of the village are engaged in making Bitti after completing other household works like cooking, washing of cloths and sweeping of the yards.
Ali Hossain, Chairman of Bugumpur Union Parishad told the Bangladesh Post that if any producer falls in problems, the union parishad extend their helping hands to them for overcoming the problem. He also said each of the homes in the village produces these cages as part of their ancestral tradition.
Sadiqur Rahman, Upazila Nirbahi Officer (UNO) of Chuadanga Sadar, said if the fishing cage makers of the area want any help from him, he will help them without any hesitation.