City
'Sheikh Hasina's return strengthened foundation of democracy'
---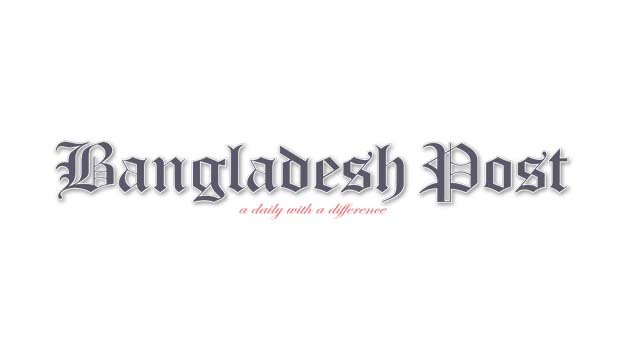 Food Minister Sadhan Chandra Majumder said that Sheikh Hasina's return home has strengthened the foundation of democracy. Mentioning all the beneficiaries of the development of Bangabandhu's daughter in this country, he said, Sheikh Hasina and her worthy son have built Digital Bangladesh. Taking advantage of that digital technology, BNP is conspiring against the government and misleading the people.
The minister made the comment while speaking as the special guest at a discussion meeting titled "Return of Sheikh Hasina to Homeland: Bangladesh on the Journey to Liberation" at the Abdus Salam Hall of the National Press Club on Monday.
The meeting was organized by the Central Sub-Committee on Labor and Manpower of Bangladesh Awami League. Presidium member of Bangladesh Awami League Mofazzal Hossain Chowdhury Maya was the special guest on the occasion.
The food minister said Bangladesh has become self-sufficient in food today under the leadership of Sheikh Hasina. There will be no food crisis in Bangladesh.
"There is no reason to worry about wheat, with wheat ships are constantly coming. We have a commitment to supply wheat from neighboring countries and the process of importing wheat is underway accordingly," he said.
He added that when food prices rise all over the world, food prices may rise in Bangladesh as well. However, there will be no shortage of food in Bangladesh, there will be no wailing. The country has plenty of food stocks. Aus will be cultivated in the future, hopefully the production will be good. He called upon the media to play a responsible role so that the people would not be confused.
President of the organization Major General (Retd) Abdul Hafiz Mallick PSC presided over the event. The special guest speeches were made by Ahmed Hossain, Organizing Secretary of Bangladesh Awami League, Habibur Rahman Siraj, Member Secretary of the Sub-Committee on Labor and Manpower of Bangladesh Awami League, Farida Yasmin, President of National Press Club.
Vice Chancellor of the National University Prof. Dr. Md. Mashiur Rahman presented the keynote address at the event.
Also present were reserved seat women MP Shamsun Nahar, former BCL president Liaquat Sikder, architect Nikhil Chandra Guha, Major ATM Halim and former BCL general secretary Mahfuzul Haider Chowdhury Roton.