City
Sheikh Hasina's protest against injustice could not be stopped despite her arrest: Hasan
---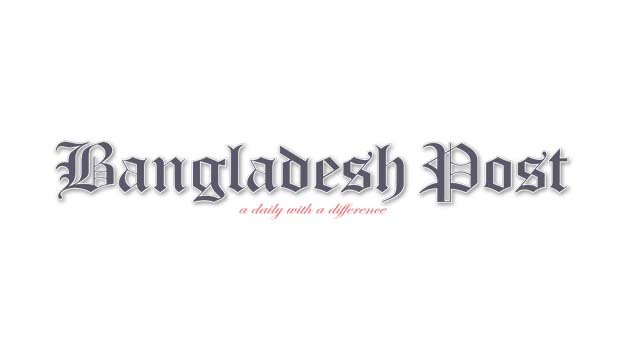 Bangabandhu's daughter Sheikh Hasina's protest against injustice could not be stopped despite her arrest, said Information and Broadcasting Minister and Awami League Joint General Secretary Dr Hasan Mahmud.
He said this in the speech of the chief guest at the 'Discussion meeting on the occasion of Prime Minister Sheikh Hasina's imprisonment day' organized by Swapna Foundation at National Press Club in the capital on Sunday afternoon. In the contemporary context, he said, BNP's politics is no longer in the field. They are protesting at various embassies at night.
Dr. Hasan said, "On the morning of July 16, 2007, Bangladesh Awami League President Sheikh Hasina was arrested without a warrant to everyone's surprise. Because the army-backed caretaker government assumed power by speaking against corruption and misrule, but they themselves became involved in various lawlessness and corruption. A sick wife was arrested for the crime of the husband, the minor child was arrested for the crime of the father, democracy was chained. Monitoring of political leaders, going to meetings and gatherings was stopped and then only leader Sheikh Hasina opened her mouth against unfair injustice."
Even after the arrest of the uncompromising Bangabandhu daughter, her protesting voice against injustice could not be silenced. Hasan said, "We were able to free Bangabandhukanya on June 11, 2008 because of the way the public leader managed the party from the prison and the way Shraddhabhajan late leader Zillur Rahman kept the party united as her representative. And after the arrest of Khaleda Zia, BNP could not do any movement, Khaleda Zia was also released in our movement.
About the current politics, the minister said, 'BNP's politics is no longer in the field. Going to different embassies at night, partying, this is their politics. I will request them, going back and forth at night, picketing at the embassy will not help, you go to the people. They did it in 2014 and in 2018 too, there was no benefit, this time too there will be no benefit.
According to the report recently published by the International Monetary Fund-IMF, the economy of Bangladesh is now the 41st in the world. In 2025, our economy will go higher.
The information minister said, "When the country is progressing in this way, our per capita income has surpassed even India during the corona epidemic, then BNP and some groups are praying why Bangladesh is not becoming Sri Lanka, because they want to cut their own noses and break the journey of others if necessary."
Swapna Foundation President Riaz Uddin Riaz presided over Awami League Deputy Publicity Secretary Aminul Islam Amin, Dhaka Metropolitan South Awami League President Bir Muktijoddha Abu Ahmed Mannafi, General Secretary Humayun Kabir as special guests and DUJ Vice President Manik Lal Ghosh addressed the meeting as invitees.