City
Sheikh Hasina a symbol of democracy: Hasan
---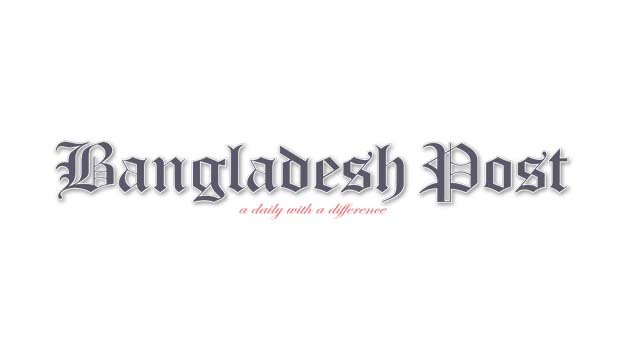 Information and Broadcasting Minister Dr Hasan Mahmud on Friday said Prime Minister Sheikh Hasina is not only a politician rather she is a symbol of democracy, Liberation War spirit and cultural heritage of time immortal Bangla.
"Sheikh Hasina is the name of struggles, development and progress and democracy. Sheikh Hasina is the name of an epic of struggle," he told a discussion at AL's Bangabandhu Avenue central office.
Krishak League organized the discussion marking the 77th birthday of Awami League President and Prime Minister Sheikh Hasina.
Hasan said after losing her mother, father, brothers and relatives in August 15 carnage, Sheikh Hasina has been considering the people of this soil as her dear and near ones.
Braving all odds, she has been successful to bring smiles on the faces of people of this soil by changing their fortune and living standard, he mentioned.
Describing Sheikh Hasina as death-conqueror, Hasan said Bangabandhu's daughter has survived repeated assassination attempts time and again but never gets confused or horrified.
Sheikh Hasina continued her struggle with firm determination to realize the people's rights to food and vote, he mentioned.
Hasan, also Awami League joint general secretary, said Sheikh Hasina never does politics for power and if she did so, she could go to power in 1982.
She always does politics for establishing people's rights and progress of the country, he added.
Revisiting the historical accounts, he said on January 24 in 1988, a gruesome assassination attempt was carried out against Sheikh Hasina by opening fires like rain targeting her.
She survived but 32 AL leaders and workers embraced martyrdom on that day, he added.
During the BNP-Jamaat regime in 2004, grisly grenade attack was carried out on an anti-terrorism rally of Awami League with an attempt to assassinate the then Opposition Leader and AL President Sheikh Hasina in broad daylight in front of the party office at Bangabandhu Avenue on August 21.
Earlier in 2000, another attempt was made to kill the then Prime Minister Sheikh Hasina by planting 76 kilogram of bomb in Kotalipara of Gopalganj, he noted.
BNP and Freedom Party had carried out an evil attempt to assassinated Sheikh Hasina at Dhanmondi 32 residence while repeated assassination attempts were launched against her time and again but she is a death conqueror.
About contemporary politics, Hasan said now BNP-Jamaat clique wants to hand over the country to those who kill democracy in different countries but they won't get any benefit by carrying out the evil efforts.
Noting that many conspiracies are being hatched centering general elections, the minister said many evil attempts are being made to thwart the next elections to fish in troubled water.
Blaming BNP for those evil efforts, Hasan dubbed BNP as a very insignificant force as someone is persuading the party and its leaders like Mirza Fakhrul Islam Alamgir are getting excited.
On one hand BNP will continue with such acts, on the other hand, elections will be held in due time as per the constitutional provision in the country, he said.
Hasan hoped AL will again attain a landslide victory in the next general elections while Sheikh Hasina will also become prime minister again.
Krishak League President Samir Chanda chaired the discussion while AL Organising Secretary SM Kamal Hossain and AL Agriculture and Co-operatives Secretary Faridunnahar Laily spoke. Organization's general secretary Umme Kulsum Smriti conducted the programme.
Later, the information minister along with all guests and others cut a cake while prayers were offered seeking sound health and long life of the premier.