National
Sechchhasebak League protests opposition to Bangabandhu sculpture
---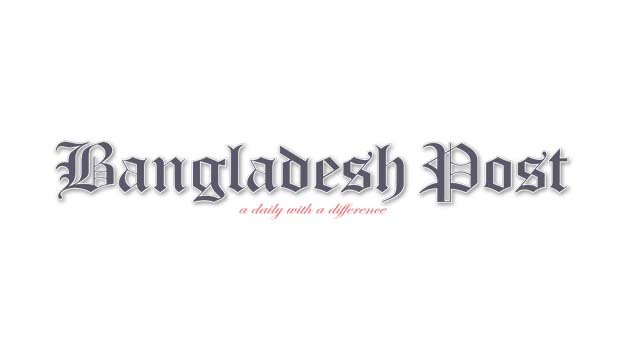 A human chain was formed in Sarishabari upazila of Jamalpur on Monday, to protest the spread of misleading information by BNP-Jamaat-backed extremist fundamen talists and fanatical groups in the name of opposition to the construction of Father of the Nation Banagabandhu Sheikh Mujibur Rahman's sculpture.
The hour-long human chain and assembly was held in front of Muktijoddha Sangsad at the initiative of Sarishabari Upazila Awami Swechchhasebak League.
Upazila Awami League President Alhaj Chanowar Hossain Badsha, Upazila Parishad Chairman Bir Muktijoddha Gias Uddin Pathan, Arnas College Principal Sarwar Jahan, District Awami League Deputy Office Secretary Zahurul Islam Manik addressed the rally among others.
District Sechchasebak League President Syed Tanvir Ahmed, joint secretary Farid Uddin, Upazila Unit President Jahangir Alam, General Secretary lecturer Mamunur Rashid, and others were present at the time.