Country
Roses being preserved in Rangpur ahead of Valentine's Day
---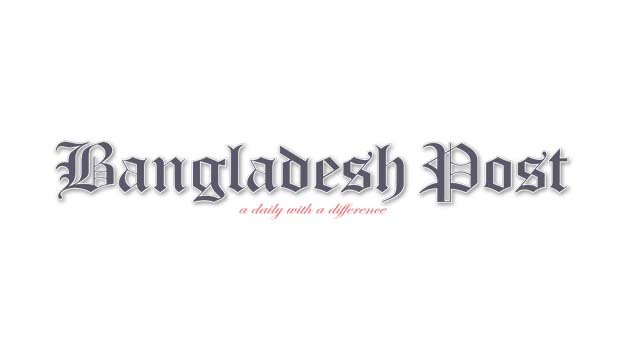 Valentine's Day is knocking on the door. Flowers are the main instrument to show love to each other on the day of 14th February. In the meantime, the owners of the flower garden in Rangpur have prepared their garden to supply flowers on that day. They are saving flowers in the garden by adopting various techniques for this special day to get more profit. However, due to the closure of educational institutions due to the spread of Covid-19, there are restrictions on various kinds of events and this year. Due to that, the traders including rose farmers of this region are fearing huge losses.
All the roses in rose farms of Rangpur have been kept for the Valentine's Day. Roses have not been found anywhere in the city for a few days. Flower traders say garden owners have stopped picking roses ahead of Valentine's Day. Roses are being preserved in the garden for that day by adopting special techniques. The reason is that at other times where each rose is sold for five Tk, on Valentine's Day one rose will be sold for at least 20 to 50 Tk. Flower gardens in different areas of the city including Modern Junction, Khatkhatia, Satmatha are also ready for Valentine's Day. In addition to roses, there are various varieties of local and foreign flowers including marigold, tuberose and gladiolus. These flowers will be picked from the garden on the day before Valentine's Day. According to the garden owners, flowers grow in care. The garden has been taken care of by calculating the date and time so that the flowers can be picked at the appointed time.
Hafizul Alam Babu, proprietor of Flower Corner adjacent to Rangpur Police Lines, said that although all kinds of flowers are available in flower shops at present, roses are not available. Although, there are several rose gardens in Rangpur, the owners have already stopped picking flowers for Valentine's Day. He said that even if roses are available from the day before the day, they will have to be bought at a much higher price.
According to the investigation, there are more than 100 flower gardens in Rangpur, but there are about 20 rose gardens in the city and surrounding areas. Going to a garden in the Birbhadra Balatari area of Rangpur city, one can see the fancy technique of preserving roses.
Anisur Rahman, a Saudi expatriate gardener, said he saved roses in his one-acre flower garden to meet the demand for flowers at special times. After returning to the country, he started gardening. He said that if a special cap is put on the bud, the flower will grow but it will not get a chance to get damaged. In this way roses can be stored in the garden for 15 days to one month. The cap, made of a type of tissue paper, was brought from Jashore district, he said. Anisur Rahman further said that even though each rose was sold at Tk 5 each, that means the price of each rose is two to three Tk. He is dreaming of getting an average price of 10 Tk for each rose around Valentine's Day.
On the other hand, while visiting a rose garden in Pandardighi Shirin Park area of the city, it was seen that some workers were putting rubber bands on rose buds. Binding roses are banded in such a way that there is no chance of the flowers falling off. Abdul Quader, the owner of the garden, said: The roses are being preserved by wearing rubber bands on the blooming roses in the garden around World
Love Day. '
Abdul Quader said he has two rose gardens on an acre of land in the area. 15 to 20 days before that special day, a rubber band is put on the blooming rose. Flowers cannot be stored in this manner for very long. However, using special caps, roses can be stored for more than a month, he said, adding that the cost of this method is high. In that case it costs only one thousand Tk per kg to buy a rubber band. With that, it is possible to tie three to four thousand roses. He has saved more than three thousand roses in this way on the occasion of this Valentine's Day. Expressing concern over the Covid-19, Abdul Quader further said, "If these flowers are not sold, the profit will be far away, we will have to lose our capital and sit on the road." Due to the closure of educational institutions and restrictions, no such program is being held lately. He also said that if such a situation continues, there will be no way for the flower growers to turn around.