National, Back Page
Road being constructed again on Padma river bed
---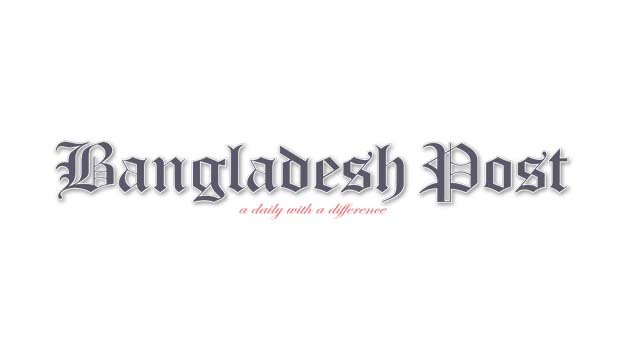 An influential political leader in Rajshahi was making a road through the dead riverbed of Padma defying an order of the district administration of Rajshahi. It is learnt, the same leader had started to make the road earlier by dumping sand and soil through the river bed but the district administration had issued an order to the leader to stop the work and to remove the filled portion of the road.
Accordingly, some of the soil and sand was removed from the road on December-24 last year. But once again, Organising Secretary of Rajshahi Metropolitan unit of Awami League Azizul Alam Bentu has started to dump the river bed by using sand and soil to make road through the river. The works of dumping the river bed is continuing day and night for last three-day resulting stoppage of flow of water of a part of the river. Already some 200-metre roads have already been made on the river bed to ease movement of trucks.
It is learnt, Azizul Alam Bentu has taken a lease of the sand-fields at Char Shyampur and Char Khidirpur mouzas on the river Padma under Paba upazila. But due to excavation of sand from the areas outside the lease contract zone, a mobile court of Rajshahi district administration closed the operation of the sand-field on July-24 last year. As a result, Bentu stopped excavation of sand from the areas.
But, after a brief period of suspension, Bentu once again started to excavate sand through dredger but now the dried parts of the river beds being emerged, Bentu has started to make road by dumping soil and sand on the river-bed. Advocate Enamul Haque, Convner of Nadi O Paribesh Bachao Andolon, Rajshahi has vehemently protested such dumping of river. He said, construction of such road through the the river will hamper the natural flow of water of the river during coming monsoon.
Hamidul Haque, Deputy Commissioner of Rajshahi informed, legal action will be taken against the leasee if he constructs road by dumping river bed. However, AL leader Bentu was not available over his mobile phone for a comment.