Country
Rivers in Rangpur swell, flood imminent
---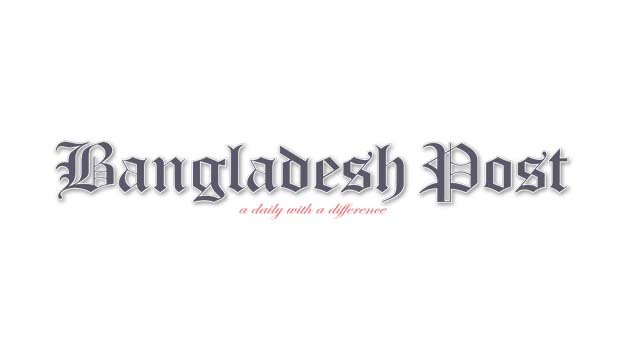 Rangpur is in danger of flooding again due to the flash flood in Indian mountain ranges. The Center for Flood Forecasting and Warning said that the first phase of the flood will though reduced, the second phase will be more devastating. As a result, the residents of the lowlands, chars and islands along the river are going to be affected by the floods.
The first phase of floods has caused extensive damage to crop lands, houses, roads and other infrastructures. Six people drowned in flood waters in Kurigram and Lalmonirhat. Residents of the char areas have also been asked to evacuate to safer places including shelters as the water level in the rivers continues to rise.
The Rangpur divisional administration has held an emergency preparatory meeting for fear of severe floods. The highest priority has been given to the loss of life and property in the second phase by utilizing the experience of dealing with the flood situation in the first phase. Various voluntary organizations including army, fire service, BGB and police have been kept ready for the emergency rescue operation.
The water level of almost all the small and big rivers of Rangpur division including Teesta, Brahmaputra, Dharla, Ghaghat, Dudhkumar has started rising from the hill slope of Ujan on Wednesday morning. If heavy rains continue upstream, there is a risk of major floods at any time. According to the Rangpur Water Development Board, the water of the river Teesta flowed over 2 cm of danger level (52.60 cm) at Dalia Point at 12 noon on Wednesday.
Ahsan Habib, executive engineer of the Rangpur Water Development Board, said the Teesta water level had crossed the danger line at Dalia Barrage Point due to heavy rains upstream.
The water may rise further. The local administration has been asked to take action including sending warnings to the residents of river basins or chars outside the flood control dams in Gangachara, Kaunia and Pirgachha upazilas of Rangpur district.
Meanwhile, the Divisional Disaster Management Committee held an emergency meeting in fear of floods in the second phase. In the meeting room of the Divisional Commissioner at the Rangpur Divisional Headquar­ters on Wednesday morning, the officials of various government departments of the Rangpur Division informed about their readiness to deal with the floods. In the second phase of flood relief in Kurigram, Lalmonirhat, Nilphamari, Rangpur and Gaibandha districts, relief operations, rescue operations, clean water supply, evacuation of flood victims to safer places, treatment of the sick were emphasized. Rangpur Range DIG Devdas Bhattacharya, BGB officer Colonel Zakaria Hossain, 8th Infantry Division Headquarters Major Monabbir Mamun, WDB Supervising Engineer Syed Niaz Mohammad, Public Health Engineering Depart­ment Supervising Engineer Bahar Uddin Mridha, Rangpur Betar Regional Director Dr Harun ur Rashid, Deputy Director of Fisheries Department Rangpur Divisional Office Monirul Islam and others informed that all the government officials are ready to provide relief, shelter, rescue operation.