Country
Removal of Kantakhali mayor demanded
---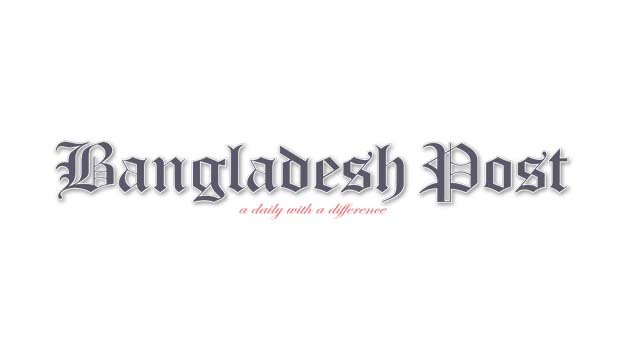 Leaders and members of Bangladesh Muktijoddha Sangsad, Rajshahi district and City units, took out a procession in the city and organised a human chain demanding removal and arrest of Kantakhali Municipality Mayor Abbas Ali at the Zero Point of Shaheb Bazar on Wednesday.
Various social organisations of the city also expressed their support with the organisers of the programme.
The speakers at the human chain programme demanded immediate removal and arrest of Mayor Abbas Ali for his audacious remark about Bangabandhu Sheikh Mujibur Rahman where he said it would be a sin to build a mural of Bangabandhu at the City Gate of Kantakhali and for making indecent statement about RCC Mayor, AL Presidium Member AHM Khairuzzaman Liton. The speakers also demanded to find out those who are the instigators behind such an audacious act. The human chain was addressed, among others, by former Muktijoddha Commander Dr Abdul Mannan, Gen Secy of City AL Doublew Sarker, President of Kobikunjo Professor Ruhul Amin Pramanik and Gen Secy of Rajshahi Raskha sangram Parishad Jamat Khan.
Meanwhile, Leaders and activists of Kantakhali Municipal Awami League and its front organisations took out a protest procession and held a wayside meeting at Kantakhali Bazar on Wednesday morning demanding to remove Mayor Abbas from AL and to strip him of the post of Mayor.
Presided over by Joint Convener of Kantakhali Municipal AL Principal Zahurul Alam, the meeting was addressed, among others, by Joint Gen Secy of Paba upazila AL Motahar Hossain, Gen Secy of Rajshahi dist Shramik League Azad Ali, former Kantakhali Councillor Motaleb Mollah.