Country
Rangpur becoming famous for Haribhanga mango
Traders across the country pre-booking the fruit
---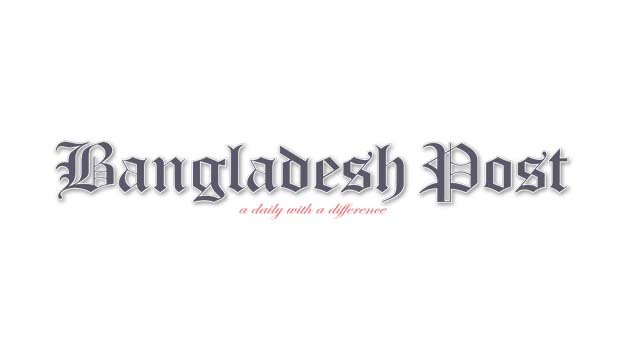 The fame of Haribhanga Mango of Rangpur has spread all over the country. Rangpur, once famous for its tobacco, is now slowly becoming famous for its Haribhanga mangoes.
Farmers say that the popular Haribhanga mango originating from Mithapukur in Rangpur is harvested a little later than the conventional mango. This mango is about to be harvested a month away. However, despite the abundance of mango buds this time, the yield has been reduced due to cyclones and hailstorms. The actual taste of this mango is not available before the third week of June. At present, a huge livelihood cycle including garden owners and traders is being prepared in Mithapukur around the marketing of Haribhanga mango in the market. Mango traders in different areas of Rangpur, a divisional city, including Padaganj Hat in Badarganj, are getting ready to harvest and sell mangoes. At present the farmers of Rangpur are more inclined towards mango orchard than crop cultivation. The reason for this is that he has been cultivating various crops including paddy, potato, wheat and maize for several years and has incurred losses. Mango orchards are more profitable than that. So the number of mango orchards is increasing day by day. According to the Department of Agriculture, Haribhanga mango has been cultivated in a garden of 1,006 hectares of land in Rangpur this time. Although the yield is slightly less than last year, it will produce 12 to 15 metric tons of mango per hectare.
It is said that a man named Sohrab Kasari of Unchabalua village of Mithapukur upazila used to work as a potter. One day he went to a ferry in an undivided Indian subcontinent to sell earthenware pots and collect a mango from one place. After bringing it home and eating it, he threw the mango seed (beech) in the back bush. The knot fell and fell on the pile of broken earthenware pots. A mango tree was born there. Gradually the seedlings grew. Compared to other conventional mangoes, this mango is incomparable in taste and smell, so there is a response among the villagers. Many people are looking for the name of the mango. In the end, the tree was born in a broken pot, hence the name 'Haribhanga'. Since then this mango has been known as Haribhanga in the area.
It is learned that mango cultivation was started on a commercial basis in Mithapukur around 1986 with the first Haribhanga tree variant. Due to the unprecedented success of Abdus Salam of Akhira Hat village in this mango cultivation, he cultivates in the adjoining Padaganj, Paikarer Hat, Madrasa Para, Sarkar Para and especially in Mithapukur, especially Khoragach, Mainpur, Ranipukur, Changmari, Balua Masimpur, Milanpur, Barbara, Gopalpur and Somdam. The number of mango farmers in Mithapukur has exceeded 15,000 person.
On the spot, different areas of Mithapukur can be seen, mangoes are hanging in bunches on the trees of the mango orchards. Mango of Haribhanga verity will be available in a few days. The busyness of traders, garden owners and people employed around mangoes in collecting mangoes from trees, gardening hills or supplying mangoes in different areas by truck seems to have created a festive atmosphere. Abdus Salam has built 'Dayar Dan Amr Kanan' on 14 acres of land in Akhira Hat area. Mango farmer Abdus Salam said big traders from different parts of the country are coming to buy mango
orchards in the area. Mentioning that his garden is also costing Tk 15 lakh, he added that some farmers sell their own mangoes without paying the traders. The main feature of Haribhanga mango is that it is very sweet and has no fiber. However, this mango comes in the market in the third week of June. Meanwhile, traders from different parts of the country, including the capital Dhaka and the port city of Chattogram, are booking garden owners with advance money, he said.
Shahinul Islam Bakul, a hardworking young man, cultivates Haribhanga mango on six acres of land about one kilometer north of Jorgach Bazar in Mainpur Union. Numerous white and brown fruit bags are hanging on every tree in his garden in Nayapara, Agari, Jummapara area. There is no way to see the mango from outside. Every mango in the garden is in that bag. His mango orchard has gone up by Tk 8 lakh so far. Bakul said that on an average, every bigha (50 per cent) of land is being sold in the mango orchard area for one lakh to one lakh 20 thousand Tk.
Kabir Mia, a mango farmer from Jarulpur, said he had sold his four-acre mango orchard for Tk 4 lakh. Visiting Hamidpur Fulchowki, Mainpur, Khamarbari villages, it is known that small mango orchards have also been sold for Tk 50,000 to Tk 100,000. Mango farmers Meherjan Mia, Zakir Hossain, Jasim Uddin, Habibur Rahman and several others from these villages said that every year about 50,000 people make a living by selling mangoes at different markets including Padaganj, Matherhat, Paiker Hat and Kadamtala Hat.
In this regard, Obaidur Rahman Mandal, Deputy Director, Department of Agricultural Extension, Rangpur, said that due to natural calamities, the yield of broken mangoes has decreased this year. However, there is a demand for this mango in the country and abroad. This mango will start coming in the market in the third week of June and will continue till August. He also said that the number of broken mango orchards is increasing every year as mango cultivation is more profitable than other field crops.