All Section, City
PM unveils book cover written on Joy
---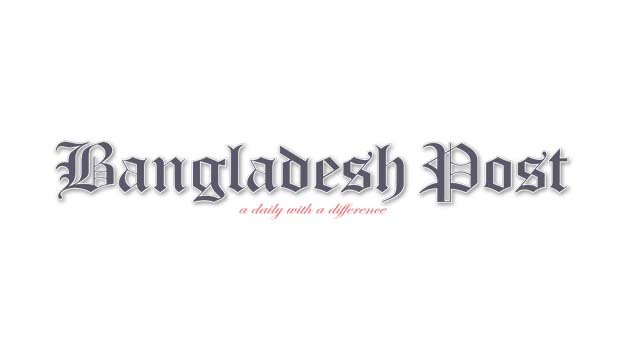 Prime Minister Sheikh Hasina on Tuesday unveiled the cover of the book titled 'SajeebWazed Joy: Tarunyadeepta Garbita Pathchala' marking the 50th birth anniversary of her ICT Affairs Adviser SajeebWazed Joy.
Sajeeb Wazed Joy is the grandson of the Father of the Nation Bangabandhu Sheikh Mujibur Rahman and son of Prime Minister Sheikh Hasina.
The Primer unveiled the wrap of the bilingual book at her official residence Ganobhaban in the capital on Tuesday morning.
The title of the English version of the book is 'SajeebWazed Joy: A Spirited Graceful Journey'.
ICT State Minister Zunaid Ahmed Palak is the advisory editor of the 180-page book.
The book has been edited by Chowdhury Nafeez Sarafat, Chairman of the Canadian University of Bangladesh and Padma Bank.
The book is published by Yasin Kabir Joy from the Jayita Publishing. The book is also available in e-book format (https://gorbitopothchola.net/)
The book contains a number of articles, newsletters and rare photographs on the colourful life of Sajeeb Wazed Joy. The book has been dedicated to the young generation of the country.
Sajeeb Wazed Joy was the dreamer of building a digital Bangladesh in the manifesto of Awami League in the 2008 parliamentary elections.
After the absolute victory of the Awami League in that general election, he was made the ICT advisor to the Prime Minister. He is also one of the artisans of the development of information technology in the country in the last one decade.
Due to his leadership and influence, Joy was selected as the 'Global Leader of the World' at the World Economic Forum in 2006.
Shahriar Khan Varna has planned the cover and book. The price of the book is three thousand taka only.