City
'PM supports demand for HC circuit bench in Ctg'
---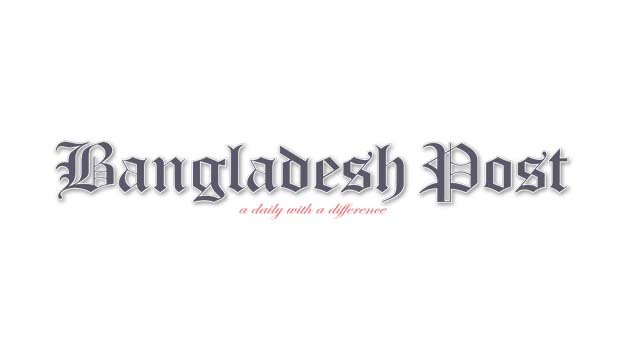 Deputy Minister for Education Barrister Mohibul Hasan Chowdhury Nowfel, MP, has said that Prime Minister Sheikh Hasina supports the demand of the lawyers of Chattogram to set up a circuit bench of High Court in the port city.
"Chattogram District Bar Association has been demanding a circuit bench of the High Court for a long time. Prime Minister Sheikh Hasina has written a letter requesting the Chief Justice to set up a circuit bench of the High Court in the city," Mohibul Hasan Chowdhury Nowfel said at a function in the auditorium of the Chattogram District Bar Association on Saturday afternoon.
Acting District and Sessions Judge of Chattogram Mohammad Sarwar Alam was present as special guest on the occasion. Chattogram District Bar Association General Secretary AHM Ziauddin delivered the welcome speech, Chattogram District Bar Association President Freedom Fighter Abu Mohammad Hashem presided over the meeting and Mohammad Ershadur Rahman (Ritu) was the moderator.
The 1000 KVA electrical substation of Chattogram District Bar Association, online payment of annual subscription, chamber rent and electricity bills, modernized and renovated women lawyers common room, auditorium No. 3 and association office were inaugurated.
Mohibul Hasan Chowdhury Nowfel said that Sheikh Hasina is eternally grateful to the lawyers of Chattogram. One day only lawyers saved Prime Minister Sheikh Hasina's life. Prime Minister Sheikh Hasina has always been giving grants for the development of Chattogram Bar Association. The developmental activities were done with the grant given by the Prime Minister, he added.
"We are forever grateful and indebted to Prime Minister Sheikh Hasina. Besides, I myself am proud to be a member of the association. I agree with the lawyer's claim of expectation," said the minister.
He further said that during the Corona period, the government has given financial support to lawyers keeping in mind. Due to the digitization of society, we now get all the benefits from sitting at home. Online based bar associations will bring huge benefits to lawyers. "I hope that the unpleasant atmosphere created by the lawyers with the administration will be resolved through amicable relations. Lawyers are doing very admirable work from human and professional point of view. Lawyers are playing an important role at the ministerial level of the government," he said.
Finally he promised to provide a lift for Shapla Bhavan for the welfare of learned members of the association. He wished the future prosperity of the Chattogram Bar Association.
Sonali Bank Limited Deputy General Manager DGM Alok Kumar Ball, Managing Director of E-Vision Software Limited Md. Nazim Uddin, Chattogram Bar association vice-president Mohammad Aziz Uddin (Haider), library secretary Md Zahidul Islam Chowdhury, culture and sports secretary Laila Noor, information and technology secretary Md Mezbah Uddin (Dowel), executive members Md Touhidul Bari Chowdhury, ANM Roknuzzaman (Munna), Md. Khorshed Alam, Md. Mostafa Karim, Touhidul Islam, Md. Abdullah-Al-Mamun, Bilkis Ara (Mitu), Ainul Kamal, Shyamal Chowdhury, Selina Akhtar and learned lawyers were present.