All Section, City
PM sincerely trying to overcome negative int'l influence: Quader
---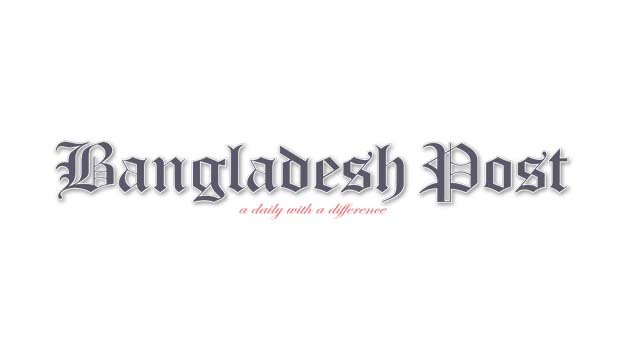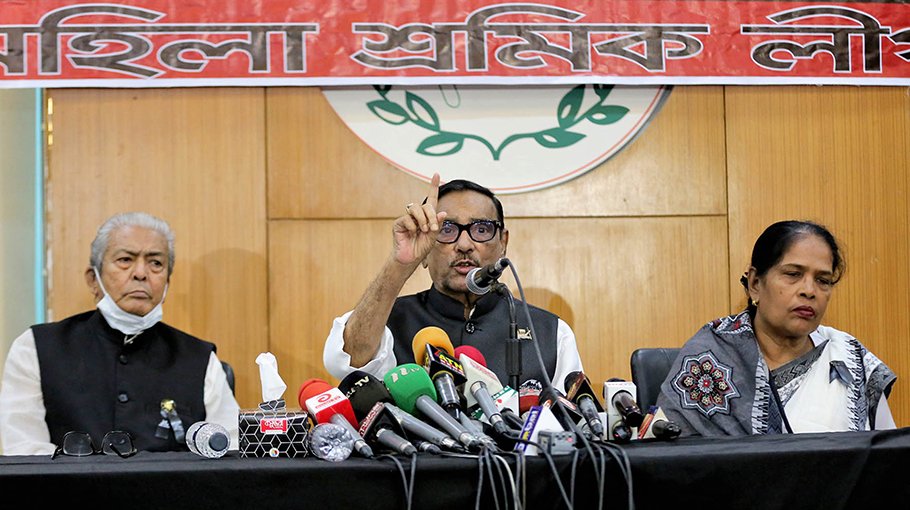 General Secretary of Awami League and Minister of Road Transport and Bridges Obaidul Quader said that due to the increase in the price of daily necessities including fuel all over the world, Bangladesh has also had a negative impact. Prime Minister Sheikh Hasina is sincerely trying to overcome this negative effect.
On the occasion of National Mourning Day, he said these things in the speech of the chief guest at the discussion meeting organised by Mahila Sramik League on Saturday. The discussion meeting was organised at the central office of Awami League at Bangabandhu Avenue.
Obaidul Quader said, "The global crisis has had a negative impact on Bangladesh today. All over the world commodity prices are rising. We know the people of Bangladesh are suffering. We can say that there is no fault in the government's efforts to overcome this crisis.
He said, "Prime Minister Sheikh Hasina is not sleeping." He is sincerely trying. Sheikh Hasina's sleep has become haram, she is trying to give people some relief.
Referring to BNP, the general secretary of Awami League said that the opposition party in France did not protest to overthrow the government based on this crisis, the opposition party in the United States did not protest to overthrow the government. There were no protests against the government in Germany, nor were there protests in Japan. We wanted cooperation. The whole world has extended its hand of cooperation. And in Bangladesh they are plotting to overthrow the government.
He said, Prime Minister Sheikh Hasina said - let them march. When they are able to hold marches and meetings, they say that the government is allowing the marches to take place under the pressure of foreigners. I will say, we do not bow down to foreign powers. Sheikh Hasina is not a person to bow. We do not bow down to anyone.
Addressing BNP, Obaidul Quader said, "Don't come to play with fire, I tell you." Carry out the program peacefully. But if you want to come down with fire terror then I will say, the resistance of the people will turn into a tsunami. Will be answered.
Addressing the party leaders, he said, I will tell our leaders and workers that everyone should be moderate in speech and behavior. It is not right to talk irresponsibly at this time. Showing power is not appropriate. You have to speak with a cool head, you have to stand by people.
Bringing up the subject of Bangabandhu's murder, the Minister of Road Transport and Bridges said, Bangabandhu's killers escaped safely to Thailand, who sent them? Ziaur Rahman sent the killers to other countries, rewarded them with jobs. Moshtaq's Indemnity Ordinance was passed into law by Ziaur Rahman through the Fifth Amendment so that Bangabandhu's murderers could not be prosecuted. This history should not be forgotten. We have no enmity with BNP. But history says, they are the ones who have enmity with us. Again and again they made enmity.
Mahila Sramik League president Suraiya Akhter also spoke in the discussion meeting, labor affairs secretary of Awami League Habibur Rahman Siraj, office secretary barrister Biplab Barua, organization's vice president Shamsur Nahar Bhuiyan, general secretary Rahima Akhter Sathi and others.