All Section, City
PM re-established democracy in country: Biplob Barua
---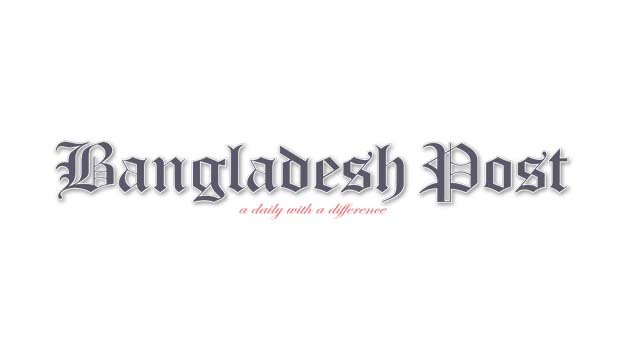 Awami League office secretary and special assistant to the prime minister Barrister Biplob Barua has said that Bangabandhu's daughter Sheikh Hasina has been ruling the country three times in a row and today she is serving the people and welfare of the country. Now, I think Awami League is the most powerful organization in Bangladesh.
Awami is a party through which Father of the Nation Bangabandhu Sheikh Mujibur Rahman brought independence. Not only that, after the brutal assassination of Bangabandhu, democracy, rule of law and people's right to vote have been re-established in independent Bangladesh under the leadership of his daughter Sheikh Hasina. There is no party like Awami League that has served the people of the country.
He made the comment while while addressing a gathering of Trinamool leaders of South District Awami League at GEC Convention Center in the city on Saturday afternoon.
He said Sheikh Hasina is a successful state hero in today's world because of her friend's daughter's honesty, perseverance, courage and foresight in running the state. Many developed countries in the world have struggled to manage in Corona, while the people's leader Sheikh Hasina has managed the state beautifully.
That is why the Secretary General of Commonwealth said, "Sheikh Hasina is one of the three successful statesmen of the world." Today, many are scared by the situation in Sri Lanka. When the power of Pakistan changed, many people in the country dreamed of Pakistan. When there was a change of power in India, the BNP leaders came to the Indian embassy with sweets.
He said that Sri Lanka's foreign reserves are 50 million, Pakistan's foreign reserves are 10.5 billion, Sri Lanka and Pakistan's foreign reserves add 11 billion, Bangladesh's foreign reserves are more than 41 billion. There are four times more foreign reserves than Sri Lanka and Pakistan. Which has the capacity to meet the import cost of 6 months. Today we want to say firmly that Bangladesh will never be Pakistan.
When the country became independent, Pakistan was 70 times richer than Bangladesh. Today one Bangladeshi taka is equal to two Pakistani rupees.
Chattogram South District Awami League President and Member of Parliament Moslem Uddin Ahmed presided and South District Awami League General Secretary Mofizur Rahman presided over the function. Awami League Presidium Member Engineer Mosharraf Hossain, Joint General Secretary Mahbub-ul-Alam Hanif, Joint General Secretary and Information and Broadcasting Minister Dr Hasan Mahmud, Organizing Secretary Whip Abu Sayed Al Mahmud Swapan, Finance and Planning Secretary Wasika Ayesha Khan, Deputy Publicity and Publication Secretary Aminul Islam Amin, Deputy Minister of Education Barrister Mahibul Hasan Chowdhury Nawfel spoke on the occasion.
District and Upazila Awami League Executive Committees, Municipalities, Unions, Ward Committee Presidents-General Secretaries, representatives of every organ and affiliated organization of the Awami League were present at the meeting.