All Section, City
PM has no alternative to maintaining communal harmony: Hasan
---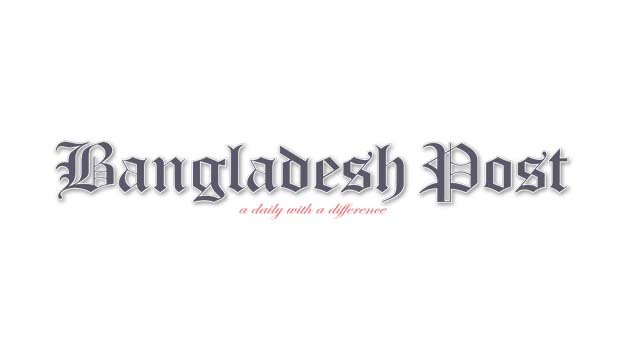 Information Minister and Awami League joint general secretary Dr Hasan Mahmud has said that Prime Minister Sheikh Hasina has no alternative to maintaining communal harmony and suppressing evil forces in the country.
He made the comment while speaking as the chief guest at the National Combined Peace Parade and Reconciliation Festival organized by Bangladesh Buddhist Cultural Council at Shahbagh in the capital on Saturday morning on the occasion of Buddha Purnima, the biggest festival of Buddhists.
State Minister for Religion Faridul Haque Khan inaugurated the procession and Awami League office secretary and special assistant to the Prime Minister Barrister Biplob Barua addressed the function as special guest. The guests greeted everyone on the occasion of the Buddhist full moon, which commemorates the birth, enlightenment and great love of Mahamati Gautam Buddha.
Dr Hasan described Prime Minister Sheikh Hasina as a symbol of secularism. He said, 'Bangabandhu's daughter is not only a symbol of liberation war consciousness, democracy and development-progress, but also a tangible symbol of non-communal consciousness. Culture should not be equated with religion," said the minister recently.
Broadcasting Minister Hasan Mahmud said, "Under the leadership of Father of the Nation Bangabandhu Sheikh Mujibur Rahman, a non-communal state of Bangladesh has been created in the blood of people of all faiths.
But after the assassination of Bangabandhu on 15 August 1975, an attempt was made to communalize the state. In 1996, Bangabandhu's daughter brought back that non-communal consciousness as per responsibility of running the country."
The festival of each religion has become a festival for everyone in the country. Hasan said that religious festivals including Eid, Durga Puja, Buddha Purnima, Christmas, Pravarana Purnima are of universal joy in this country. Sheikh Hasina has no alternative to suppress the communal evil forces that occasionally try to destroy this harmony.
Referring to communal evils and those who politicize them, who have tried to create communal violence at different times, the minister said, "We have to be united under the leadership of Bangabandhu's daughter to suppress them."
At the end, the minister along with the invitees flew pigeons and balloons to inaugurate the peace procession.