Country
People in Kishoreganj suffer from waterlogging
---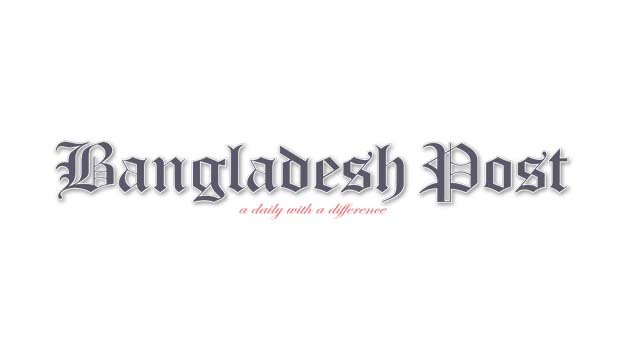 Extreme levels of flood danger were announced in many parts of the country, with heavy rains and torrential downpours flooding the area. The flood situation is deteriorating. The water from the hill slope is entering Itna, Mithamin, Ashtagram, Nikli, Bajitpur, Katiadi, Bhairab, Tarail and 62 unions of Karimganj upazila. 1507 sq km has been flooded. Roads, houses and educational institutions have been submerged due to the water flowing over three feet above the danger level. However, the activities of the district administration are commendable. Upazila administration is in the field.
The people of the lowlands and the char areas in the river basins have suffered the most due to the rising flood waters. Millions of people have been flooded. Domestic animals are suffering from food crisis due to drowning of cattle feed.
In this situation, Kishoreganj district administration has arranged 254 shelters. As many as 12,748 people from 3138 families affected by the floods have already taken shelter in the shelter. Shelter arrangements have been made for 2047 cattle including cow feed.
Banavasi people are happy with the activities of the district administration. The district administration is determined to wipe away the tears. Shahid of Baribari Union of Itna Upazila said, "Our DC Sir has seen our plight with his own eyes. We should not be emotionally broken. He tells us to stay mentally strong. DC Sir has said that we should not worry about food and shelter. God bless him.
Additional Deputy Commissioner (Education and ICT) Mohammad Golam Mostafa said 12,748 people have already come to the shelter. Dry food and potable water have been provided to them. There are 2047 cattle shelters. Teams have been formed in the flood-hit areas with the help of water loggers. Adequate boats have also been prepared to rescue the people, he said.
Deputy Commissioner Mohammad Shamim Alam said, "I have observed the flood situation with the upazila administration and people's representatives." They are all working at the field level. So far, 1508 sq km of 62 unions of eight upazilas have been inundated. Waterlogged people are being brought to shelters. All kinds of preparations have been made to deal with the floods.
He said 140 tonnes of GR rice, Tk 2.5 lakh and 2,000 packets of dry food have already been allocated for flood victims in Kishoreganj district.
All in all, the district administration is working to control the situation. So far the situation is under control.