All Section, City
'Parliament elections will be transparent as NCC'
---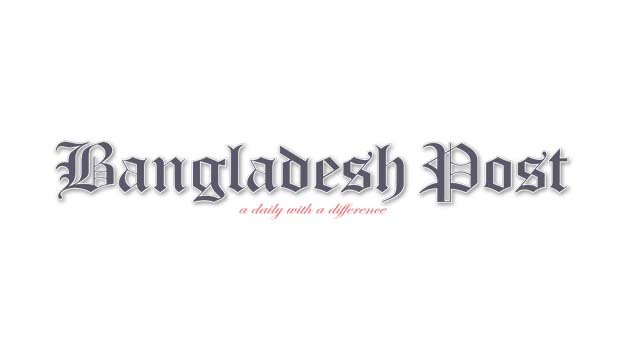 Information and Broadcasting Minister Dr Hasan Mahmud expressed hope and said the next national parliament elections will be peaceful, neutral and transparent like Narayanganj City Corporation (NCC) election.
He made the remarks while speaking as the chief guest at the inaugural ceremony of the newspaper daily 'Bhorer Akash' at the National Press Club in the capital on Monday afternoon.
Dr Hasan Mahmud said, "Narayanganj city corporation election was held peacefully on Sunday. The election was held in such a manner that there was no unstable situation from the very beginning of the election campaigns till the date of the elections. The election of five municipalities were also held peacefully where four Awami League candidates won. The election of the parliamentary seats has also been beautiful. I hope the next parliamentary election will be excellent too like the Narayanganj City Corporation election."
He further said, "It has become clear through yesterday's (Sunday) election that the popularity of Prime Minister Sheikh Hasina has increased more than before. On the other hand, even though the BNP ran away from the election and apparently did not take part in it, they were in the election in different places and they must have realized where their popularity is. I hope those concerned will refrain from spreading confusion about everything."
Addressing the journalists at the time, the Information and Broadcasting Minister said, "If there is any deviation or irregularity in any place, it will definitely come up in the newspapers. However, the fact that the country has gone so far today and our per capita income has surpassed that of India, was not discussed as widely as expected in the country."
He said amid the pandemic only 20 countries of the world have achieved 'positive GDP growth'. Bangladesh is one of them and our position is at number three.
"There was no discussion about that either in the newspapers. The people of the country must also hear the story of the nation's progress. It is the moral responsibility of our media," he added.
Prime Minister's former health advisor Dr Syed Modasser Ali, Bangladesh Federal Union of Journalists president Omar Faruque, Dhaka Union of Journalists president Quddus Affrad and publisher of the daily Nuruzzaman Abdullah also addressed the function, among others.