All Section, City
'Padma Bridge has been built brushing aside conspiracies'
---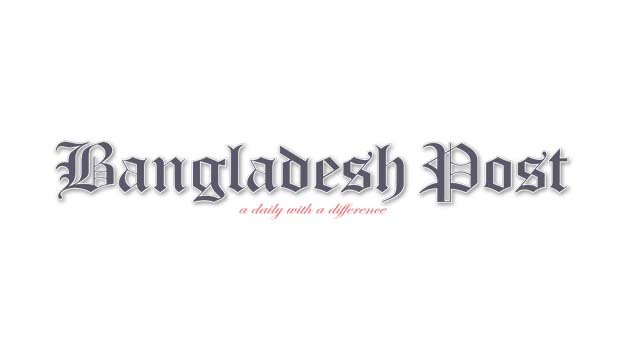 Information and Broadcasting Minister Dr Hasan Mahmud said all the conspiracies have been uprooted and the Padma Bridge has been built. Padma Bridge was a dream project and that dream has come true.
He further said, "Bangabandhu's daughter Prime Minister Sheikh Hasina along with her younger sister Sheikh Rehana had a visit on car from one side of the Padma Bridge to the other side. Then they got back in the car and returned to Ganabhaban. They also walked on the bridge. This means the Padma Bridge has been built."
He made the remarks while responding to questions from reporters after a meeting with the newly-elected committee of the Bangladesh Press Council at the Information and Broadcasting Ministry's meeting room on Monday. Information and Broadcasting Secretary Md Maqbool Hossain, Chairman of the Press Council Justice Md Nizamul Haque, Secretary Md Shah Alam and the members of the council Md Shafiul Islam, Iqbal Sobhan Chowdhury, Saiful Alam, Manjurul Ahsan Bulbul, Muzaffar Hossain Paltu, Sebika Rani and Dr Ferdous Zaman took part at the meeting.
The Information Minister said, "There have been many conspiracies regarding the Padma Bridge at home and abroad. Earlier, Begum Khaleda Zia said Awami League will never be able to build Padma Bridge and the BNP leaders also agreed with her. Begum Zia further said that even if the Padma Bridge is built, it will be built through patchwork."
He further said, "Since the Prime Minister has went from one side of the Padma Bridge to the other with car, I am waiting to see what the BNP leaders will say when they will drive on this bridge as they have made so many negative comments about this bridge."
He said that the officials of World Bank who turned their backs on the bridge project and later offered funding again, which the Prime Minister had rejected. I hope that they too would see how a country under the leadership of its Prime Minister could build a huge bridge that would shatter international conspiracies.
"Those who stopped the financing of Padma Bridge will surely be ashamed to see this bridge now," he added. Earlier in his speech, the minister said that the Press Council is working towards ensuring free
practice of opinion, freedom of media and accountability in our country and we have already taken steps to strengthen it.
Dr Hasan said, "Father of the Nation Bangabandhu Sheikh Mujibur Rahman formed the Press Council. He formed the Press Council with the aim of promoting free practice of opinion and building a multidimensional society and strengthening a democratic society. The government led by our Prime Minister Sheikh Hasina is working towards building a multi-dimensional society. Many developing countries do not have the freedom of expression. But we have it in our country."
Mentioning that there is freedom of expression as well as accountability of press and media in the developed countries, he said, "The entire BBC team had to resign due to misreporting about an MP in the UK a few days ago. They had to pay a hefty fine. News of the World, the world's oldest English-language daily published from London, was fined a hefty sum for misreporting and was forced to shut down for failing to pay. In Continental Europe, they are prosecuted, held accountable and fined for misrepresenting."