Country
Paddy stack now a mere memory
---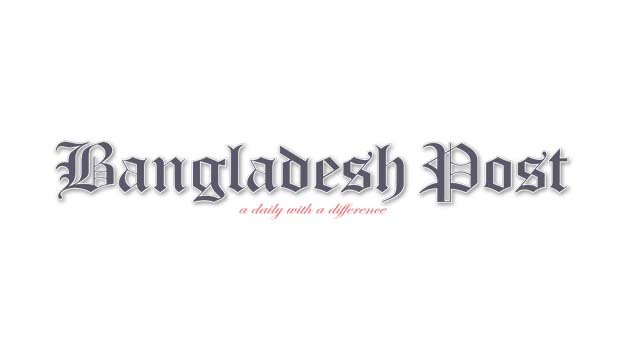 The paddy stack, a traditional sign of farmers, is about to disappear from the life of rural countryside. Earlier, every farmer had a paddy stack to store paddy in his house. Nowadays, the tradition of keeping paddy stack is almost fading away as farmers send paddy directly to rice mills for better prices. Although there are paddy fields after paddy fields, most of the farmers do not have bamboo-cane and mud sheds to store paddy.
But at one time, the people of villages, specially in southern districts of the country used paddy stack to store additional paddy for the whole year. Which is just a fairy tale now. In rural areas, paddy stack made of bamboo in a round shape were placed high in the houses. Paddy stack has a pyramid shaped tower made of tin or straw at the head. which could be seen from far away. Earlier there were also skilled workers in different areas to build the shells. In the rural areas, bamboo, split bamboo and sticks were used to make round shaped structures. In some cases, spheres were made in square or rectangular shape. After that, clay lining was applied inside and outside its body. Its mouth or entrance was kept high up so that thieves and robbers could not steal the rice. Many kept a special door below to take out the paddy. These paddy stack were placed high. These have a canopy made of bamboo and straw or made of tin.
Zahurul Islam, a farmer of Kashipur village in the upazila, said, "Even though my grandfather and then my father put rice in paddy stack, we still carry that memory."
Kudrat Ali, a farmer, said, "During my grandfather's time, there was less proper system to store grain. Now there is no need for clay pots or paddy stack to keep rice. Paddy is kept in sacks in the warehouse. Now the farmer's paddy is going into the possession of a class of retailers and traders. Thousands of tons of paddy and rice are being stored in warehouses made of bricks, sand and cement. Many small farmers are filling sacks and barrels with paddy produced during the Aush, Aman and Boro seasons. Paddy stack is becoming a memory to future generations. Modern warehouses are replacing this iconic mark of countryside. As a result, the tradition of paddy stack is being lost.