All Section, City
Operation of bay terminal expected in 2024: Khalid Mahmud
---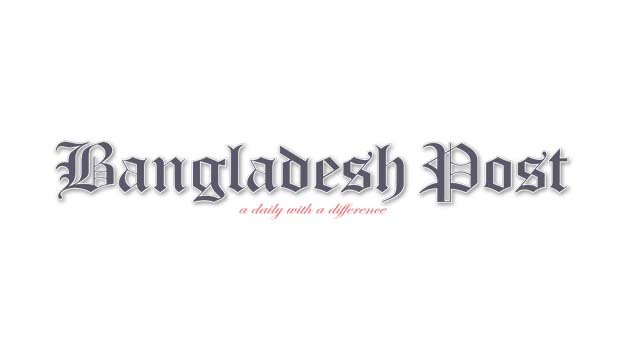 State Minister for Shipping Khalid Mahmud Chowdhury said, "Construction of the much-desired bay terminal in Chattogram's Halishahar beach area is expected to be completed in 2024. However, no investors have been finalized yet. Bay terminal like Padma Bridge is a matter of pride for Bangladesh".
The state minister made the remarks while inspecting the Bay Terminal at Halishahar in Chattogram Port on Thursday afternoon.
"Chattogram Port is at the end of its capacity due to various limitations. So the Bay Terminal project has been taken to keep the country's economy afloat. The prime minister had said there would be a bay-terminal there. The timeline has already been fixed. Chattogram Port will start construction of a multipurpose terminal here land has been acquired. The work of filling the soil may be slowing down", he added at the time.
He said many foreign investors were overwhelmed by the construction of the Bay Terminal. It is taking some time because of Covid-19. Bangabandhu's words are friendship with everyone. Therefore, the responsibility will be given by protecting the interests of the country. Money is not a problem and it can be paid in phases. We have funded the Padma Bridge ourselves. If we want, we can do it with our own funds. However, many outsiders are interested in investing. We are talking to them. But no investor has been finalized yet
Shipping Secretary Mohammad Mezbah Uddin Chowdhury, PPP Authority CEO Mrs. Sultana Afroz, Port Chairman Rear Admiral M Shahjahan, Port Member Md. Zafar Alam, Secretary Md. Omar Faruq and Chattogram Port officials were present on the occasion.
Sultana Afroz, chief executive officer of Public-Private Partnership Authority, said construction of the bay-terminal would be completed in 2024. The Prime Minister is regularly looking into the matter. Hopefully, the work on the Bay Terminal will be completed within the stipulated time frame. We are sitting with regular investors. It may not be possible to speak directly because of Covid. However, they are in regular contact. We will give them this job if we find investors at our convenience. Work will be given by protecting the interests of the country. Institutions from many countries including Singapore, China, Denmark are coming. Our coordination is very strong. Going to see the ground will benefit the work. We believe it is important for the country's economy.
Chattogram Port Chairman Rear Admiral M Shahjahan said work was underway to recruit a new consultant. We are sincerely trying to finish all the work. We have kept the port operational 24/7 under the direction of Prime Minister Sheikh Hasina. Besides, I am working in phases for the construction of this project. Hopefully, this project will be completed by 2024.
Port officials said the bay terminal will have 3 terminals. Of these, Terminal-1 will be funded by Chattogram Port. Ships with a draft of 22 meters will be crowded at the Bay Terminal. There are 11 kilometers of natural islands, which will act as breakwater. The terminal will operate 24 hours a day. There will be arrangements to keep 15 thousand trucks.