City
Not seasonal, seasoned should come in AL leadership
---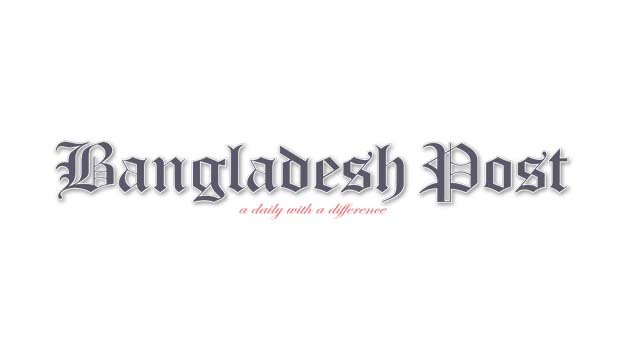 Awami League's general secretary Obaidul Quader has said, "We have innumerous friends at our gala days but whenever you are in trouble, many of those friends will no more show up that is why we should prefer a 'seasoned' leadership by avoiding the seasonal leaders. The tested leaders of AL should be evaluated.
He said these while he was speaking as the chief guest at the triennial council of Rangpur district and the city units of Awami League at the Town Hall of Rangpur city on Tuesday.
Obaidul Quader said that those who are infiltrators, drug peddlers, drug abusers, tender manipulators and extortionists should be discarded from Awami League and those who struggled on the roads, those engaged in student politics by braving all odds should be included in the leadership of the party. The party should be moulded, fresh blood should be transfused by removing the contaminated blood in the party, he added.
He further said that to save Bangladesh, the Awami League should be saved. Awami League is meant for proceeding forward by countering all odds. Awami League is for marching as the torchbearer by removing darkness. As a result, every leaders and activist of AL should dream and should make others be dreamt. They should be used to lead a simple, plain life, he said.
He also said, due to a token of love of Prime Minister Sheikh Hasina for the region, the Monga ( famine and want) affected people across the river Teesta of Rangpur are now developed, there was no more Monga in Rangpur nowadays, there was the improvement of communication. The construction and development of road at Gangachara, Hajirhat and Mithapukur areas will start soon. The works of Bogura-Rangpur four-lane road and the construction of bridges have already been started. He recalled his arrival at Rangpur through night coach and staying at Balaka Hotel during the troubled time and said, AL had been always with the people of Rangpur and hoped he would visit Rangpur again and again till he is in good health.
Awami League's presidium member Ramesh Chandra Sen, MP, inaugurated the conference. Presided over by Momtaz Uddin Ahmed, President (In-charge) of Rangpur district AL, the function was addressed and attended, among others, by Jahangir Kabir Nanok, Joint Secretary General of AL in charge of Rangpur division, addressed as the chief speaker. Joint Secretary General of AL Abdur Rahman, Organising Secretary BM Mozammel Haque, Finance and Planning Secretary Tipu Munshi MP, International Affairs Secretary Dr. Shammi Akhter attended the function as special guests. Welcome speeches at the function were delivered by Rangpur district AL Secretary Advocate Rezaul Karim Raju and President of city AL Shafiur Rahman Shafi while city AL General Secretary Tushar Kanti Mondal operated the function.