City
North Bengal Startup Summit ends
Northern region can become Silicon Valley
---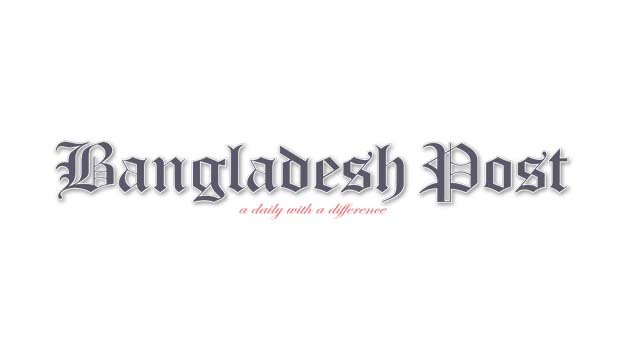 If startups in North Bengal can succeed, the region can become the Silicon Valley of Bangladesh in the future.
Guests at the closing ceremony of the North Bengal Startup Summit 2023 expressed the expectation. Startup Rajshahi, an organisation of young digital entrepreneurs in Rajshahi Division, organised the two-day long summit in Rajshahi which ended on Friday (September 29).
The event took place for the first time in North Bengal to develop the startup culture along with recognising the work of entrepreneurs and introducing them to investors.
President of Rajshahi Chamber of Commerce Masudur Rahman Rinku was present at the closing ceremony as the chief guest, while iDEA Project Director (in charge) and Deputy Secretary Dr. Md. Mizanur Rahman was also present at the event. Advisor of Startup Rajshahi and the main sponsor of this event Syed Abdullah Shawon, Human Resources Consultant of the iDEA Project Md. Nazim Uddin and Event Director of North Bengal Startup Summit and General Secretary of Startup Rajshahi Mahir Asif were also present, among others.
In his speech, Masudur Rahman Rinku said that if these startups can be made successful, the dream of building a Smart Bangladesh in 2041 will be fulfilled. These startups will boost the economy of the region as well as the country.
Dr. Md. Mizanur Rahman said that the country's biggest startups will emerge from this region in the future. Bangladesh market is very big and in this educational city, there are many energetic and talented young people. There are many opportunities for everyone to work in the IT sector, he added.
On the concluding day, Fleet Bangladesh, Real Star Properties, MD Infotech, Viva Soft, and Real Star Society were awarded for their work in creating employment and youth employability in Rajshahi.
It can be noted that co-hosting partners among startups are rewarded based on engagement with visitors at the expo. About 25 startups based or operating in North Bengal participated in the expo and showcased all the exciting technologies, including VR games, drone and robot showcases, and electric race cars, to the visitors.
More than 2000 visitors participated in the entire event, including four special sessions, seven expert sessions, a startup idea competition for young people, and a startup expo.
Earlier, on the theme of decentralizing the startup ecosystem and branding Rajshahi as the country's first smart city, Rajshahi Divisional Commissioner Dr. Dewan Muhammad Humayun Kabir inaugurated the programme at the Sheikh Kamal IT Training and Incubation Center under Bangabandhu High Tech Park in Rajshahi on Thursday (September 28).
The North Bengal Startup Summit 2023 was held in collaboration with the Innovation Design and Entrepreneurship Academy (iDEA) Project, an initiative of the Bangladesh Computer Council (BCC) under the ICT Division. Apart from the iDEA Project, the Bangladesh Hi-Tech Park Authority and the Rajshahi Chamber of Commerce and Industries were also partners in organizing the summit.