Country
Nine get CCC Independence Memorial award
---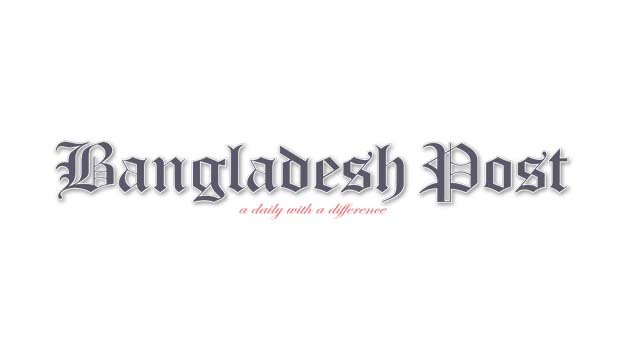 Chattogram City Corporation (CCC) Mayor Md. Rezaul Karim Chowdhury handed over CCC Independence Memorial Award to 9 personalities of Chattogram for their outstanding contribution in various fields.
On Sunday afternoon, the medals were awarded in a colourful ceremony at the Theater Institute in the city.
The award recipients are former North District Awami League president and former MP Nurul Alam Chowdhury (posthumous) for his role in the freedom movement and liberation war, Mohammad Hossain Khan (posthumous) in education, Achinta Kumar Chakraborty (posthumous) in culture/music, Anwar Ulla Khan (posthumous) in sports, Mirza Abu Mansur in liberation war, Rafiq Ahmed in social service, radio personality Fazal Hossain, City Editor of Dainik Purbokone in journalism, brave freedom fighter Nowsher Ali Khan, Dr. Mahmud Ahmad Chowdhury Arzu in autism and pediatrics.
CCC Panel Mayor, Councillors, Secretary Khaled Mahmud, Chief Revenue Officer Mohammad Nazrul Islam, Chief Education Officer Lutfun Nahar, Chief Engineer Rafiqul Islam, Special Magistrate Manisha Mahajan, Education Officer Ujala Rani Chakma, Supervising Engineer Monirul Huda, Biplab Das, Executive Engineer Ashiqul Islam, Deputy Secretary Ashek Rasul Chowdhury (TPU), CCC's CBA leaders and other officials were present.
CCC Mayor Mayor Md. Rezaul Karim Chowdhury said, "The freedom of this country has come by struggling under the leadership of Bangabandhu Sheikh Mujibur Rahman. If he was not born, this nation could not have been taken to the battlefield."
"Bengalis joined the liberation war at the call of Bangabandhu. Bengalis became a freedom fighter one by one. When I was a student, I left the illusion of my life and went to war only at the call of the father of the nation. Many comrades lost their lives, but with the motivation of Bangabandhu," he added.
"Today Pakistan is bankrupt and Bangladesh is a role model for development," the mayor said.
He said that a nation that does not value its meritorious children does not produce meritorious people. From this spirit, today we are encouraging the next generation to do better by honouring 9 outstanding personalities of Chattogram.