Country
New road changes lives of Moheshpur people
---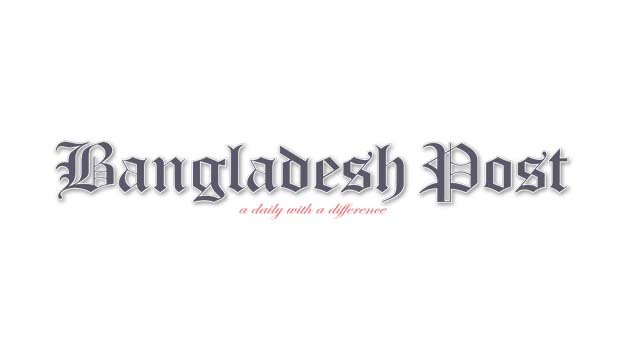 Only a 12 kilometer-long road in bordering Moheshpur upazila had brought comfort and ray of hope among the people of this area. It has been saving time and money of the traffic vehicle owners and the pedestrians as well.
The farmers and students studying in local educational institutions in border belt Nepa union are especially benefitting from the road constructed by local government engineering department (LGED). It has been playing role in developing socio- economic state of the people.
During a visit to the costly road, the correspondent talked to a number of school children returning home from KB Secondary School at Nepa area who were seemed very happy on travelling the road. Class ten students Sharmin Akter, Rikta and Mahfuz of class ten and Sadia Afrin of class nine said they were facing untold sufferings when they were moving on the dilapidated road for years together.
They used to be late when starting for the school. But the sufferings are no longer when the government had reconstructed the road with more wideness on both sides. Now they arrive the educational institutions in time within short time, they said.
Three wheeler driver Merajul Islam said they were moving the roads with the risk of their lives and property as it was totally unfit for movement.
The widened and smooth new road has opened a new ear o for the people. Now they cross the road in short time safely.
Local farmer Abdur Rahim said the farmers were suffering when they had been spending additional cost for vegetables and other crops carrying in the surrounding market. Further, it was also taking excessive time on the way. The new road is a blessings for the people and will help them a lot and reducing the transportation cost, Abdur Rahim said.
Upazila engineer (UE) of the LGED in Moheshpur Syed Shahrier Akash when contacted said they reconstructed the 12 kilometre road under the rural connectivity improvement project (RCIP) with the donor funds. EU informed usually the rural roads are constructed with a density of 25 millimeter, while the said road was reconstructed with 40 millimeter densities for a longer lasting. The 18 feet widened road will remain fit for movement for at least 10 years, Syed Shahrier Akash said.
Upazila nirbahi officer (UNO) in Moheshpur Nayan Kumar Rajbangshi when contacted praised the smooth and quality road on Moheshpur- Baghadanga road. He said although it will play a significant role for the rural people, the reckless movement of locally assembled three wheelers like nosimon, kariron, alamsadhu and sand laden trucks and tractors are a challenge for the road.
Movement of those vehicles should be controlled at any cost for betterment of the people, UNO said.