All Section, Education & Culture
NDUB inaugurates 'English for All' programme
---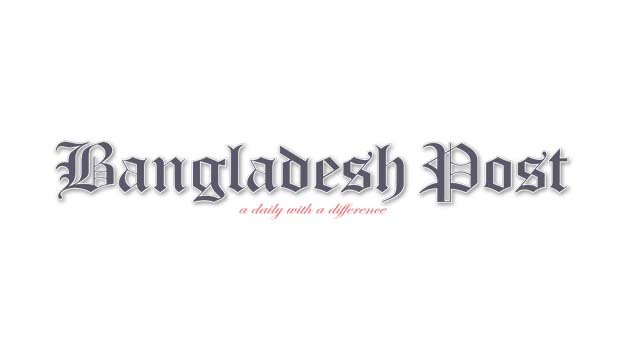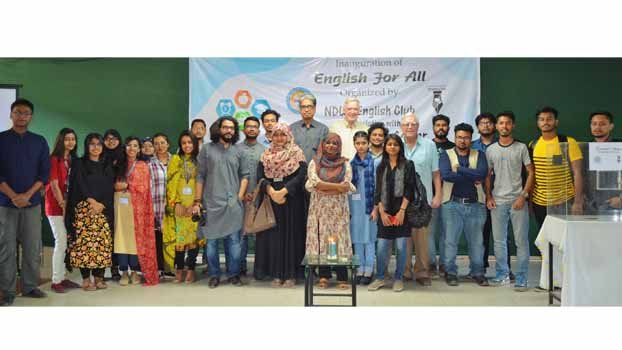 NDUB Correspondent
'English for All', a year-long programme has been inaugurated at Notre Dame University Bangladesh open space on Tuesday.
The programme is being organised by NDUB English Club in collaboration with NDUB Language Center.
The chief guest of the event was NDUB Vice Chancellor Professor Dr Fr Patrick D Gaffney, CSC. NDUB Language Center Director Fr Thomas McDermott, CSC, and Professor Dr Golam Sarwar Chowdhury were the special guests.
Professor Patrick hoisted the National Flag while NDUB Language Center Director and Co-Moderator of NDUB English Club, Lecturer Ahmed Tahsin Shams hoisted the English Club Flag accompanied by National Anthem.
The VC lighted up the candle and rendered his good wishes and support to this newly launched initiative. He discussed on the importance of English in the new world.
Fr Thomas McDermott presented the keynote speech. He shared his optimistic views about the prospect of this joint initiative which is expected to be highly beneficial for the students.
Professor Golam Sarwar Chowdhury said, "My experience as an ILETS examiner is that Bangladeshi students are very good in English. They just need an English speaking and writing environment to grow."
Later on, the founder President of NDUB English Club Sydul Islam Symon shared his journey in the club, talked about the importance of English language in studies and career.
Lecturer Ahmed Tahsin Shams explained the idea of 'English for All' which targets students who needs tutoring alongside their curriculum.
The event was concluded by the President of NDUB English Club C J Baptist and Vice President of NDUB English Club Yeassin Salim sharing the goals and activity plan of 'English for All' programme that includes enabling students from different departments, exchanging ideas, ability to teach and Charity work in street schools etc. The session ended at 2pm with a vote of thanks and photo session.