All Section, Education & Culture
NDC students' team visits Rangpur
---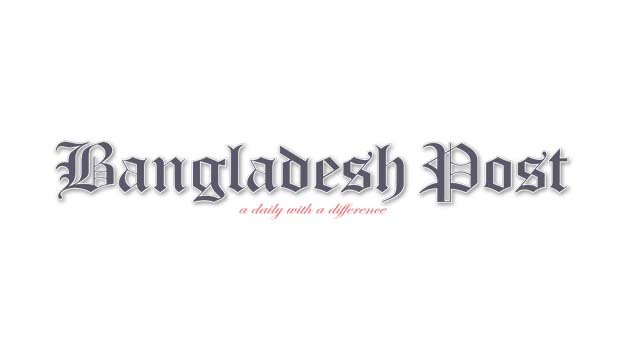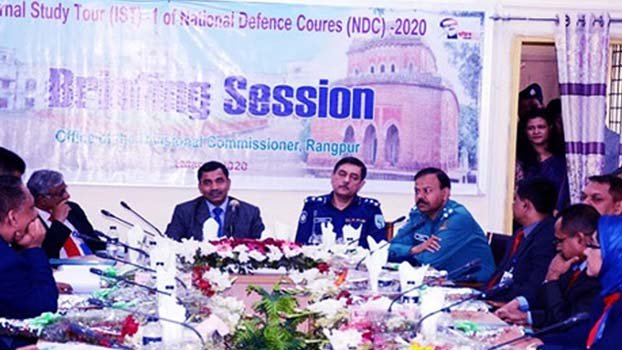 A 27-member team, comprising of trainee students from the National Defense College (NDC), attended a briefing session on Sunday as part of the internal education tour-1 of NDC-2020 to Rangpur.
The team, led by NDC Faculty Member and Additional Secretary Md Mofazzal Hossain, included 27 officials of the Army, Navy, Air Force and administration of Bangladesh and seven foreign countries.
Among the team members, 20 officials from Bangladesh and seven from India, China, Bermudas, Kingdom of Saudi Arabia, Pakistan, Nepal and Nigeria.
The office of the Divisional Commissioner organised the briefing session at the conference room of the Divisional Commissioner with Additional Divisional Commissioner (General) Md Zakir Hossain in the chair.
Deputy Inspector General for Rangpur Range Police Devdas Bhattacharya and Additional Deputy Commissioner (Revenue) Sharif Mohammad Foyezul Alam delivered PowerPoint presentations in the briefing session.
In their presentations, they discussed on the administrative, law and order-related issues, industry, history, literature, culture, tradition, prospects in the tourism and development sectors and places of historical interests and progress in Rangpur division.
Rangpur Metropolitan Police Commissioner Abdul Alim Mahmud, Additional Divisional Commissioner (Revenue) Abu Taher Mohammad Masud Rana and divisional level high government officials were present in the event.
After the session, traditional gifts of Rangpur region were presented to the visiting NDC team members on behalf of the Divisional Commissioner of Rangpur.