Country
Mustard yield in Jhenaidah unlikely to reach target
Flowers dropped, damaged by rainfall
---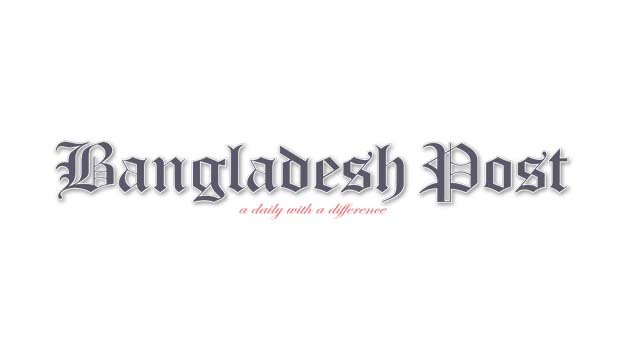 Mustard farming in Jhenaidah is unlikely to achieve the target this season when the three day continuous rainfall from December 5 as most of the flowers from the standing plants were dropped or damaged, said the farmers.
The department of agriculture extension (DAE) said the farmers in the district had brought a total of 9,119 hectares of land as against their target for 10,700 hectares. The farmers in the district had produced 14,980 tons of the oil seeds on 9,916 hectares of land in the last season said the DAE sources.
When contacted a number of farmers at Lakkhipur and Manaharpur villages of Shailkupa upazla in Jhenaidah said they had cultivated mustard expecting eight to nine maunds of mustard seeds on each bigha of land. Most of the plots were enriched with yellow colour flowering.
But their hope and aspiration was shattered when the unwanted and untimely rainfall continued for three days. The flowers of the plants were dropped and damaged then. It will hamper the yield and production to 25 percent on the affected lots, they said.
According to the farmers, they could not harvest two to three maunds of the seeds from each bigha as against regular yield for eight to nine maunds. It will not cover even the production cost this season.
DAE sources said the farmers in the district brought 9.919 hectares of land under the mustard farming in the season as against 10,700 hectares this season. Upazila wise breakup for the mustard farming was 3,600 hectares in Jhenaidah Sadar, 1,435 hectares in Kaliganj, 970 hectares in Kotchandpur, 1,035 hectares in Moheshpur, 2,785 hectares in Shailkupa and 875 hectares in Harinakundu. MUstard yield on each hectare was targeted for 1.40 tons this season, DAE sources said.
DAE deputy director Asgar Ali when contacted said mustard farming area was reduced due to the effect of the cyclone Jowad that continued from December 5 to 7 last. He said although the farming was hampered, it will not affect badly as some of the lots were damaged during the rainfall.