National, Back Page
Momen unveils Bangabandhu's bust in Ankara
---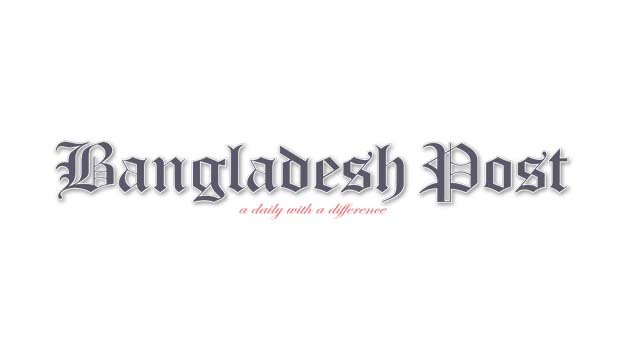 Foreign Minister Dr AK Abdul Momen on Monday unveiled the bust of Father of the Nation Bangabandhu Sheikh Mujibur Rahman at the Bangabandhu Boulevard in Turkish capital Ankara.
"On behalf of the people and the government of Bangladesh, I express my profound thanks and gratitude to the people and the government of Turkey for showing this remarkable gesture, reflecting a sign of genuine friendship," he said at the unveiling ceremony, according to a message received here.
The foreign minister said today's occasion of unveiling the bust of Founding Father of Bangladesh in Ankara is a clear manifestation of deepening friendship between Bangladesh and Turkey.
"This will not only help consolidate our relationship but also add a new dimension to it," he said.
In his life-long struggle for freedom, Dr Momen said, Bangabandhu Sheikh Mujibur Rahman was greatly inspired by the bravery and leadership of Mustafa Kemal Atatürk.
"The naming of two roads after these two great leaders- Bangabandhu Jaddesi in Ankara and Kemal Atatürk Avenue in Dhaka - not only reflects the love and respect held by the people of Bangladesh and Turkey for these two leaders but also underlines their faith in their ideology and philosophy," he said.
Dr Momen said the unveiling of Bangabandhu's bust is a step forward in further strengthening their mutual understanding on each other's history, society and culture.
Noting that Bangladesh and Turkey are bound by shared history, cultural ties and religious proximity, he said the relationship has evolved into a stage of maturity, that the two nations proudly share with each other.
"We are holding this momentous occasion of unveiling the bust of Bangabandhu at a month what we call and celebrate as the month of victory," he said.
Fifty years ago on December 16, 1971, Momen said, Bangladesh was born into an independent nation in the world map under the courageous and visionary leadership of Bangabandhu Sheikh Mujibur Rahman.
The foreign minister said that Bangabandhu had not only changed the course and contours of the history of South Asia but also become a voice against all sorts of oppression, persecution and discrimination in the region and beyond.
"His foreign policy dictum -- Friendship to all, malice towards none -- underlines his inner quest and relentless pursuit for promoting and establishing peace and prosperity across the globe," he added.
In following his legacy, the foreign minister said the Bangladesh government under the dynamic leadership of Bangabandhu's able daughter, Prime Minister Sheikh Hasina has embarked a journey of ensuring peace and development in the country in particular, and in the world at large.
"While the phenomenal socio-economic developments of Bangladesh is being appreciated by the international community as a role model, we are also recognized as a liberal, secular, modern and peace-loving nation," Dr Momen said.
Ankara's Governor Vasip Şahin, Mayor Mansur Yavaş and Dhaka North City Corporation Mayor Md Atiqul Islam were present on the occasion.