Country
Modern tech changes agro scenario in Chuadanga
---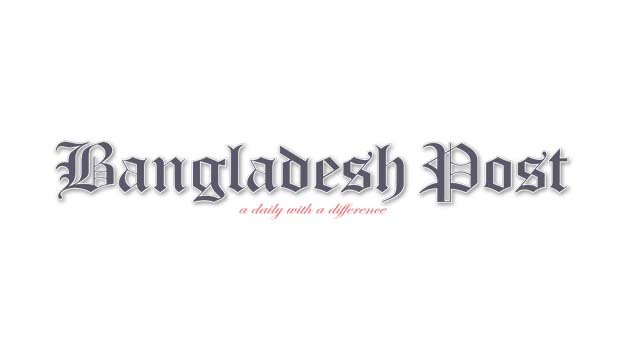 Farmers have been using Combine Harvesters in their crop field to reduce harvesting and other cost instead of manually in four upazilas of Chuadanga district recently.
Farmers of Chuadanga district have saved over tk 700 million labor cost of harvesting, threshing, separating, cleaning and collecting from Aush paddy season this year using Combine Harvester. The machines were given by the present government with 50 per cent subsidy of net price, sources added. According to District Agriculture Extension Department, a total of 68 Combine Harvesters have been given to the farmers in the district in subsidy by the government. About 16 machines have been given to the farmers in Sadar Upazila, 15 machines in Alamdanga Upazila, 10 machines in Damurhuda Upazila and 7 machines in Jibannagar Upazila.
It is learnt, the machines have had harvesting, threshing, separating, cleaning and collecting grains of Aush on 30,959.2 hectares of land out of 38,699 hectares of land in four upazilas of the district.
The source added, harvesting paddy in this manner in one operational process could save time as well as human labor, and brought down work cost for farmers. In addition, these machines could increase agricultural output since the harvesting is carried out in a more efficient manner, and this, in turn, made farming more profitable.
Noorul Islam, a farmer of village Krishnapur in Sadar Upazila of the district said, processing cost of Aush paddy was expended at Tk 6,700 per bigha manually while tk. 3,350 has been expended this year using combine harvester machine. During rainfall harvesting is to do by the machine whereas manually is not possible.
Saiful Islam, a farmer from Shangkarchandra village in Sadar Upazila said, we did not get labor to cut standing plant of paddy during rainfall and damaged the paddy. But now a days we are using combine harvester machine in the period without any damage of paddy.
He also said, paddy has been processed within 2 hours of 4 bighas of land this year and sold this in the market.
Noor Alam Liton, President of Combine Harvester Machine Association said, farmers are benefiting using the machines as well as owners of the machines get the same opportunity.
Bevash Chandra Saha said, government is giving 50 per cent subsidy of net price to each farmer for purchasing of every Combine Harvester. Using of the machine has been increasing among the farmers due to 50 per cent save of manually harvesting cost.
He also stated, any farmer can apply to Agriculture Department for purchasing Combine Harvester. The department will arrange to purchase it for him.