All Section, City
Mahila Oikya Parishad demands Hindu women's right to inheritance
---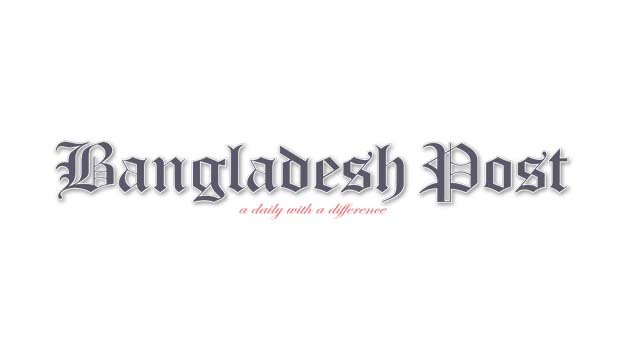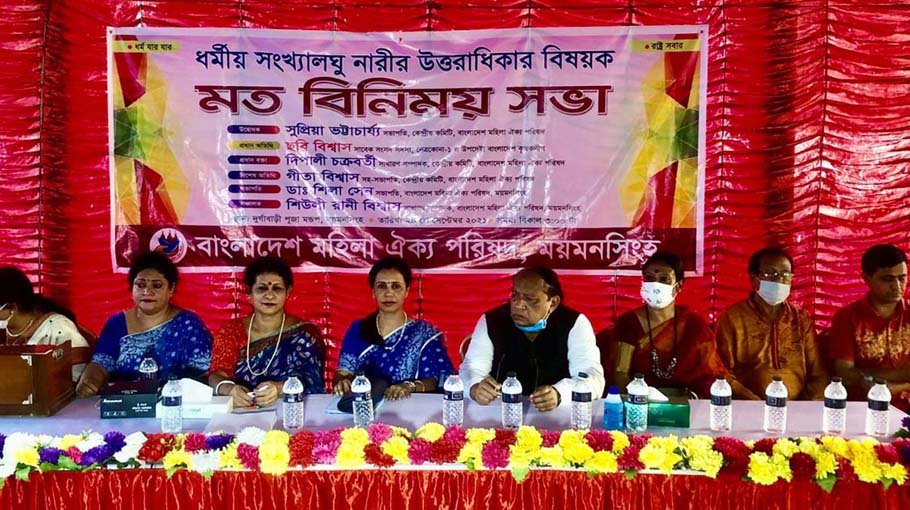 The Bangladesh Mahila Oikya Parishad has demanded reform of law so that women from Hindu religious backgrounds can inherit property.
A view exchange meeting in this regard was held on Friday at the Durgabari Puja Mandap in Mymensingh city as part of its series of awareness raising campaigns.
Former Member of the Parliament Chobi Biswas, President of Bangladesh Mahila Oikya Parishad Supriya Bhattacharya, General Secretary Dipali Chakraborty, and General Secretary of Hindu Law Reform Implementation Parishad Pulack Ghatak were present, among others.
They said the reform is the demand of the time. A community cannot prosper by depriving women of their rights, said Chobi Biswas. "I will request all concerned including the law minister to restore the rights of minority women by reforming the discriminatory inheritance law very soon".
Dipali Chakraborty said there is no obstacle in giving inheritance to women in Hindu religion.
"But a reactionary group has been opposing the inheritance of women by misinterpreting the scriptures. Unable to argue, the group is now attacking Hindu law reformists, including me. They are threatening us. I want to say clearly that the movement for women's rights cannot be suppressed by lawsuits."
Supriya Bhattacharya said they would continue their movement to create awareness among minority women in every district of Bangladesh.