Country
LGED employs distressed women in 'We-care' projects
---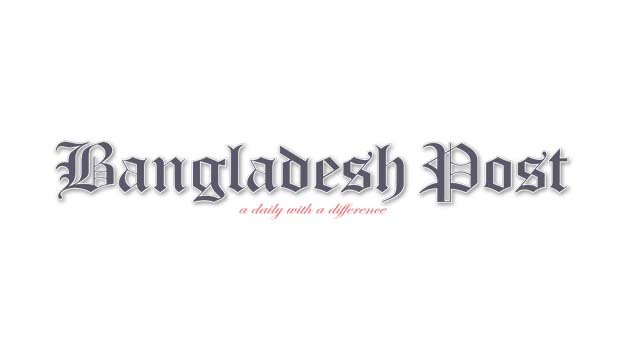 Distressed women, widows, divorcees and lower-caste women have been provided as workers through roads' safety and maintenance of Western Economic Corridor and Regional Enhancement (We-care) projects under the guidance of Local Government and Engineering Department of Chuadanga district recently.
Some packages of safety and sustainable roads' work have been started in four upazilas of Chuadanga district under the auspices of the department. The department appointed women workers in contact basis payment.
It is learnt, the female workers are happy to maintain their families expenses through their earning. Their social status has increased at present.
The development works of the roads is about 120.28 km. Upazila wise breaks up are -25.23 km in Chuadanga sadar upazila, 33.55 km of Alamdanga upazila, 44.76 kilo meters of Damurhuda upazila and 16.74 kilo meters in Jibannagar upazila. The sustainable and safety roads' works will be completed by the workers under the guidance and monitoring of LGED, Chuadanga. About tk 4,73,04,000 will be paid by the department to the workers throughout the project.
It may be mentioned here, a total of 176 women workers have been working in the project. At least 40 female workers are working in sadar upazila, 68 female workers in Damurhuda upazila, 44 female workers in Alamdanga upazila and 24 female workers in Jibannagar upazila.
According to sources, of the total, 5 lower caste women and men were appointed in the project in a special consideration. All workers are being paid at tk. 300 per day as wages.
Swarosoty Bampu, a lower caste woman from Dugdugi Bazaar in Damurhuda upazila and worker of the project, said she had no work and did not earn money before joining the project but now she is earning at tk. 300 daily and maintain her family.
Amitav Sana, Executive Engineer of District Local Government and Engineering Department (LGED) said, the project has started from the month of September in 2021.
He also said, these workers have completed several training in this regards recently under auspices of LGED.
They have been working the concerned roads for maintaining and renovation. All workers are now happy for earning money to maintain their families.