National
Legal action against Bera Mayor soon
---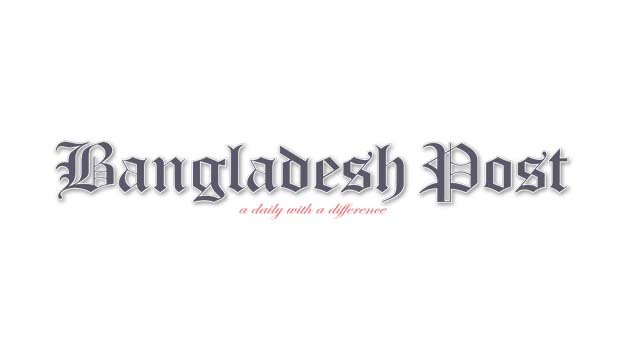 Kabir Bin Anwar, Vice President of Administrative Service Association and Senior Secretary of the Ministry of Water Resources, has termed the incident of manhandling of UNO of Bera upazila as contemptuous and a ploy to make the government unstable.
He said Prime Minister has said to take legal action of the incident of manhandling of UNO. He said, the case has been filed in this connection and suspended Municipal Mayor Abdul Baten will be brought to the book.
He further mentioned, public representatives and political leaders of Bera informed him, though the country was liberated in 1971, Bera remained under the clutch of the tyranny of Municipal Mayor Abdul Baten. All activities of Bera are being conducted by the own, concocted rule of the Municipal Mayor.
He said, Prime Minister Sheikh Hasina has tried the war criminals and hanged the killers of Bangabandhu. Legal action will also be taken against these people concealed in disguise.
Kabir Bin Anowar expressed his fellow-feelings from the Administrative Service Association to those government officials who are under threat by the public representatives. The government officials are vocal and united against the misconduct of those public representatives and they would face those incidents legally, said Kabir Bin Anowar during a press briefing in Bera on Friday.
Among others, Deputy Commissioner of Pabna Kabir Mahmud, Superintendent of Police Sheikh Rafiqul Islam, UNO of Bera Asif Anam Siddiqui were present. Earlier Secretary Kabir Bin Anowar heard the incidents of manhandling of the UNO from the eyewitnesses.
In support of the suspension of Municipal Mayor Abdul Baten and demanding stoppage of his wantonness and his arrest, leaders and supporters of Bera Municipal Awami League headed by AL General Secretary Incharge Abdur Rashid Dulal tried to take out a show down from Sanula area but due to resistance from police they failed to conduct the programme.
On the other hand, leaders and supporters of Bera Municipal Awami League headed by Bera upazila AL Vice President Abdul Hakim Boss, Joint Secretry of Upazila Awami League Ramjan Ali, Joint Secretary of bera Municiapal AL Naoshad Alam Tuku took out processions and held meeting at C&B Bus stand area around 5-00 pm on Thursday demanding cancellation of suspension order of Mayor Abdul Baten and independent enquiry of the incident.
It is learnt, earlier on Monday last, during the monthly meeting at the upazila conference room Mayor Abdul Baten manhandled and used abusive language against UNO Asif Anam Siddiqui. As a result Local Government department suspended Baten from the post of Mayor and UNO filed a case against the Mayor with Bera Police station in October-14 night. Supended Mayor Baten went in hiding following the incident.