Country
Kalapara celebrates World Earth Day, tree plantation stressed
---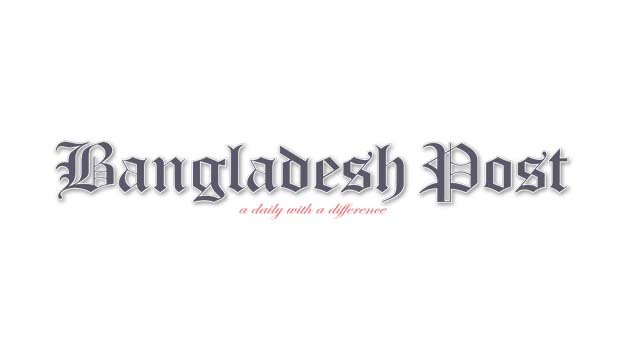 World Earth Day was celebrated in Kalapara of Patuakhali by paying homage to the river by floating flowers on banana leaves, demanding that the lost stream of the Andhramanik River, which had died due to pollution, return.
On this day, with the slogan 'Invest for our world', let the same demand be made for the environment. Polythene, plastic should be discarded. On this occasion, colorful processions were held in the city and trees were planted in the school premises. People's representatives and environmentalists said that the future will be really beautiful if everyone comes forward to protect the environment. The new generation will be able to grow up in a beautiful environment.
This is the first celebration of World Earth Day at Kalapara in Patuakhali. Speakers during the programme stated that all necessities and luxury is met but harmful technologies are pushing towards the toxic world by gradually crushing the environment. Occupying is changing the course of the river. Forests, hills and natural reservoirs are being destroyed freely. That is why the world is getting sick.
So the students united in protecting the world and the environment and floated flowers in the river to pay their respects.
The day was organized on Friday by the international research institutes Worldfish and ECOFISH-2 project. A procession was taken out with the participation of students, public representatives and environmental activists. The procession from the river bank went around the main road and ended at Khepupara Government Model Secondary School premises. At this time different species of trees are planted in the school grounds.
Read More: World Earth Day today
Taking part in the World Earth Day, the students said that this Andharamanik River is the heartbeat of Kalapara. If this river does not survive, there will be adverse effects on the environment. At the same time, they promised to eliminate all kinds of plastic products from now on.
Abdur Rahim, the headmaster of the model secondary school, said that they will work to make the students aware from now on to protect the environment.
Animal and environmental researcher Sagarika Smriti said that only awareness can make the future world habitable. For this, everyone has to work to protect the environment, rivers and livestock.Kalapara Municipal Mayor Bipul Chandra Hawlader said, "Today is a good day's journey. They will start work to build a green city. When rivers, canals and the environment do not survive, a city becomes uninhabitable."
Kalapara Upazila Chairman SM Rakibul Ahsan said, "They will work for the protection of life and nature. The way little children today pay homage to the river, this world will survive only if every human being comes forward to protect the environment.
About 20 million people in the United States took to the streets in 1970 to raise awareness about climate change. That is the beginning of the day. That same year, US Senator Gelard Nelson introduced the day. The purpose of this day is to save the world from destruction.