Country
Ishwardi youth succeeds in nursery
---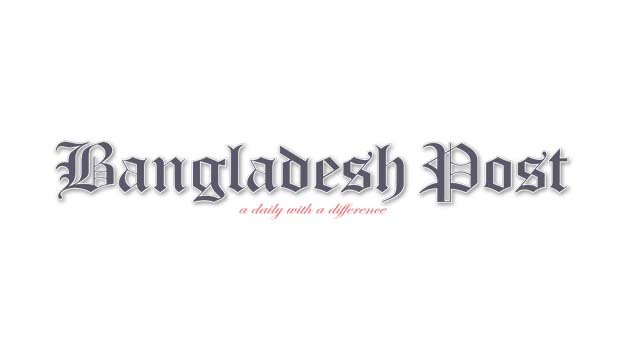 A young man named Wasim Akram has changed his fortune by producing saplings commercially in Ishwardi upazila Pabna. At the age of only 23, he has started to earn in millions by selling vegetable saplings. This youth is dreaming of growing up in the future.
Ishwardi Upazila is well known for vegetable cultivation. Most of the vegetables in this upazila are grown in Ladhikunda and Sahapur Union. Wasim Akram has built a seedbed for making saplings on his own three bighas of land at Satata Nursery and Agriculure Farm in Sahapur.
He thinks that a good seedbed is essential for good yield and has developed a seedbed for making seedlings in a modern way. The seedlings of this farm are very demandable to the farmers of different districts and upazilas of the country including the farmers of Ishwardi.
Wasim Akram, son of farmer Abdul Aziz Pramanik was inspired by his father and took the initiative to create a seedbed for the production of vegetable seedlings. The initiative taken in 2016 on a small scale seven years ago has now turned into a seed bed of profit. A variety of vegetable and fruit saplings are produced in this seedbed.
It was seen that 110 beds have been made on a total of three bighas of land in two places which are 50 feet long each. The cover has been folded and buried with bamboo clamps on the bed. Seedlings are born after sowing different vegetable seeds in each bed. After being asked for details, he said that the time to produce vegetable saplings is from early May to December. During this period, seedlings are produced by sowing seeds seven times in the seedbed. That is, within a month of sowing the seed, it turns into a seedling. Then regular care, timely application of fertilizers, pesticides and irrigation are provided according to the demand of the seedlings. Within four weeks the sown seeds turn into seedlings.
To protect the seedlings from sun, rain, dew, each bed is covered with a polythene canopy, which can be opened as needed.
Wasim said he produces seedlings in his seedbed from seeds imported from Japan. These hybrids include flower copy varieties White Marble-33, White Excel, White Munster, Snow White, Snow Box, Down 185, Tomato varieties include Mintu Super, Beauty Flower, Bijli-11, VN -842 and Dipali. Eggplant varieties include native red eggplant, hybrids include Borkha, Luna and Luva varieties. Pepper seedlings are also produced in this seedbed.
Apart from local raw chillies, Bijli-11, Bijli Plus varieties of chilli saplings are also produced. In addition to native papaya, Red Lady, Green Lady, Sot Lady hybrid papaya saplings are also produced. Apart from this, seedlings of Gayari Corolla, Shaheen Shah, Nayan, Green Night , King Cucumber and Lettuce leaf saplings are produced in this seedbed. In addition to vegetable saplings, Wasim produces mango, kadbel, malta, vedana, coconut, olive and mango saplings in his seedbed. At the end of the day, each bed is covered with white polythene to protect the seedlings from insect attack and rain water.
Wasim Akram said farmers from the surrounding districts, including Ishwardi, were coming to buy the vegetable saplings. Farmers of Kushtia, Meherpur, Bheramara, Golapnagar, Sirajganj, Chatmohar, Pabna, Sujanagar, Santhia, Bonpara, Nagarbari, Chatmohar, Atgharia, Debottar, Chuadanga, Jashore, Natore, Lalpur and other districts are getting vegetables every day. As the seedlings of Satata Nursery and Agricultural Farm are of good quality, the farmers of these districts and upazilas are coming to buy the seedlings frequently. Wasim is very happy to contribute to meet the demand of vegetables in the country by planting seeds.
Ishwardi Upazila Agriculture Krishibid Mita Sarkar said that the farmers of this upazila are very hard-working.
This is an exceptional initiative. In this way, the farmers do not have to waste any time for seedling production. Wasim Akram has opened a new business path for others also.
He is making profit by producing saplings commercially on his own land and selling them elsewhere. Upazila agriculture office is always alert for overall cooperation in the production of any crop or sapling.