Country
Ishwardi litchi market bustling with wholesalers
---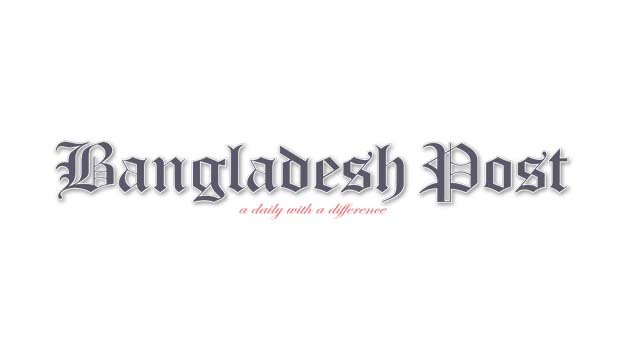 Each branch of the litchi tree in Ishwardi has litchis in colours -red-yellow color in bunches. Now litchi has grown in the gardens of different areas of Ishwardi. Litchi growers said that this year the yield has been higher than other years due to favorable weather.
According to the Ishwardi Upazila Agriculture Officer's Office, litchi is cultivated in 3,200 hectares of land in Ishwardi. The number of litchi gardens is 12,360. There are 2 lakh 52 thousand trees. Each tree holds 4 to 4 thousand litchis. Apart from this, in all the areas where litchi is cultivated, there are 2 to 4 litchi trees in the vita land adjacent to the house. The number of litchi trees increases every year. There are hundreds of litchi orchards in remote areas of Chhalimpur, Sahapur, Pakshi, Dashuria, Muladuli and Laxmikunda unions of the upazila. However, most of the litchi orchards are in Salimpur and Sahapur Union. Officials say that litchi worth Tk 500 crore will be traded as the yield is good.
According to litchi growers, three species of litchi usually yield more in Ishwardi. These are Mozaffar or native litchi, Bombay litchi and China-3 litchi. Apart from Kadami litchi, jackfruit litchi, Bedna litchi and China-3, China-1 and 2 species of litchi are being planted in different gardens. Among the three varieties of litchis, Mozaffar or native litchi is the first to ripen. So farmers or traders are the first to bring local litchi in the market. Among the three species of litchi, farmers sell Bombay and China-3 litchis at higher prices in the market. This is because the Bombay species of litchi is quite large in size and tastes very sweet.
Although Chinese litchi is similar to native litchi in size, it is very tasty to eat and its seeds are small.
Farmers also said that the litchi season, like the festival of Nabanna, brings joy to the farmers. They stay up all night guarding the litchi trees with joy in their minds. In this season of litchi, the relatives of the farmers come from different parts of the country to eat litchi in Ishwardi. Meanwhile, wholesale litchi markets have sprung up in Joynagar, Shimultala, Awtapara, Bansherbada, Sahapur, Dashuria, Bharimari, Anandabazar and other places of Ishwardi upazila. Every morning there is a huge litchi market in these places. Wholesalers from different districts of the country are exporting an average of 100 trucks of litchi from these hats and litchi orchards to different parts of the country including the capital Dhaka, Chittagong, Comilla, Sylhet, Khulna and Barisal.
Shimul Tala Litchi Hat in Salimpur of the upazila was visited on Monday morning and a lot of litchi was imported in the market. Due to the large number of domestic litchis, the price is within the reach of the buyer. Garden owners have said that they will suffer due to low prices. Mozaffar or desi litchi is being sold at Tk 600-700 per thousand in the market yesterday. In the previous year, the same litchi was sold for 1000-1200 taka.
On the other hand, another litchi trader Monirul Islam said, now the import of litchi is increasing every day in the market.
Ishwardi's popular Bombay and China litchi have already started coming to the market. Monirul said he bought 100 litchis from 3 orchards in Rooppur for Tk 4 lakh soon after Mukul came. Now he is selling that litchi every day. He is selling one thousand Bombay litchis for Tk 1500-1800. So far half of the litchi has been sold. If there is no natural calamity, if the remaining litchi from the tree is sold, his real money will go up to two lakh taka.
Ishwardi Upazila Agriculture Officer Krishibid Mita Sarkar said Ishwardi has the highest number of litchi trees in Bangladesh. Litchi is being cultivated commercially on record amount of land here. Litchi has been planted in 3,200 hectares of land in Ishwardi upazila this time. There are 12,360 litchi gardens in Ishwardi. There are more than 252,000 trees in the gardens. Due to favorable weather and absence of large storms and excessive sun-rain, the yield of litchi has increased this time. Although the price is a little lower, the garden owners are making a profit as the yield is higher. In all, there will be a litchi trade worth Rs 350 to 400 crore in Ishwardi.