Country
Int'l Mother Language Day observed at JU
---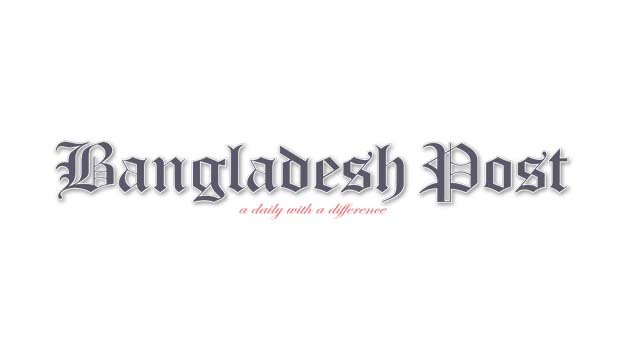 The Amar Ekushey and International Mother Language Day was observed at Jahangirnagar University (JU) campus in a befitting manner.
Marking the day, teachers, students and officials of the university paid glowing tributes to the martyrs who made supreme sacrifices to establish the rights of mother tongue in 1952.
JU vice-chancellor Prof Dr. Farzana Islam placed a floral wreath at the university's Shaheed Minar one minute past last night. JU pro-vc (academic) Prof Dr. Nurul Alam, pro-vc (admin) Prof Sheikh Md Manjurul Huq, treasurer Prof Dr. Rasheda Akhtar, deans, acting registrar, hall provosts and students were present among others.
Later, Jahangirnagar University Teachers' Association (JUTA), JU unit of Bangladesh Chhatra League, JU Women's Club, Jahangirnagar University Press Club, Employees Association, halls, different socio-cultural organizations also placed wreaths separately at the altar of the Shaheed Minar. Besides, teachers and officials of the university brought out a morning procession (Prabhat Feri) around 6.30 am that started from Officers Club to the Central Shaheed Minar of the university. Jahangirnagar Sangskritik Jote, JU unit of Bangladesh Students' Union, Jahangirnagar Theatre, teachers, students and officials of Jahangirnagar University School and College along with various cultural organizations participated in the rally.
A virtual cultural programme was arranged by the Teacher-Student Center (TSC) of JU
at around 11 a.m. marking the day.