City
'In opposing govt now BNP opposing State'
---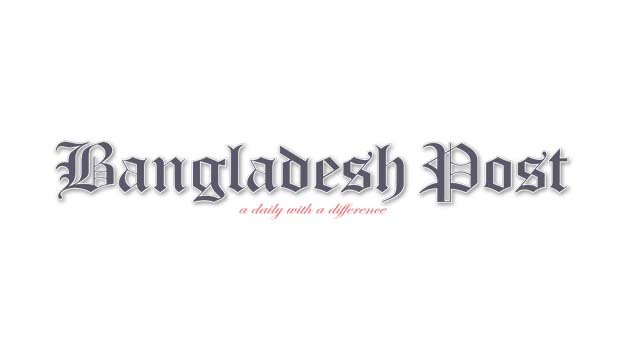 Fisheries and Livestock Minister SM Rezaul Karim said, "The BNP has now started opposing the state in opposition to the Awami League and the government. They have invested money to work against the state by hiring eight firms around the world. It proves their political bankruptcy. They are trying to find something negative inside every steps taken by the government. They are the first to say that there should be a law to form an election commission. Now that the law has been passed, they are saying that it is not right to be in such a hurry. They do not have the mental state to speak now. By this the BNP is reaching the place of non-existence to the people ".
The minister was speaking as the chief guest at the inaugural function of the institute's two-day annual research review workshop at the conference hall of the Bangladesh Livestock Research Institute (BLRI) in Savar on Thursday.
Inaugurating the workshop, the Minister said, "In spite of the Covid-19 crisis, the wheel of the country's economy, research activities and administrative activities must continue. The creation of research must be shared with all. "
Addressing the BLRI researchers, the Minister said, "We have to develop all the talents and qualifications in the field of research. We have to fulfill our responsibilities with our own talents. Scientists and researchers have to work for the country. Researchers have to have a thirst for creation."
The Minister further added, "Prime Minister Sheikh Hasina is giving top priority to the research sector. He spoke in support of the US Alliance, but said that maintaining some independence was important. There are many researched creations of BLRI. However, this creation cannot be stopped. The exultation of creation makes the nation proud just as it makes itself proud. Researchers are the creators of that creation."
He further said, "Development of livestock sector is now a wonder of the world. Unprecedented success has been achieved in production of fish, meat, milk and eggs."
After the inauguration of the workshop, the minister said in response to another question from reporters about the student movement of Shahjalal University of Science and Technology, "the government will certainly accept the students' logical demands. We need to find out if there are any opportunists. I believe that the government led by Prime Minister Sheikh Hasina will fulfill the logical demands of the students as soon as possible. "
Later, the Minister witnessed the presentation of posters of 34 research papers and gave various directions. A total of 62 research papers will be presented in the two-day workshop.