Country
Hilsa dear despite big catch
---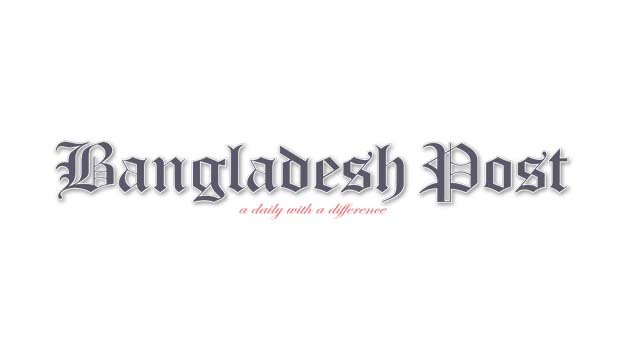 Hilsha is being caught in the nets of fishermen in flocks in Meghna and Tetulia Rivers bordering Bhola for the past one week. The fish terminals have accumulated. Anglers and traders are coming from different areas. These Hilsa are being sold at the terminal right after the boats come the terminal. However, small Hilsha is caught in the fishermen's nets more than big fisher. Local buyers complain that they are not able to buy these Hilsa fish because the price is comparatively high.
Various fish Ghats can be seen on the banks of the Meghna and Tetulia Rivers bordering Bhola, the fishermen are returning to the fish that after catching fish in the river with boat trawlers. Hilsa fish caught in their nets are brought to the that in baskets. The Hilsa wholesalers are selling large Hilsa from 4000 to 4500 taka, medium Hilsa from 2000 to 2500 taka and small Hilsa from 400 to 500 taka. Fishermen are happy as their fish is sold at a good price. But the local buyers are not happy. Many of them are not able to buy Hilsa fish because the price is relatively high.
Alam Majhi of Hakimuddin New Ghat of Meghna, Rahim Majhi of Mirzakalu Ghat, Yunuch Majhi and Kabir Hossain Majhi of Tetulia River said that Hilsa is being caught in the net for the last one week. However, smaller hilsa is caught in the net more than big hilsa. When the Hilsa fish is brought to the fish market, it is quickly sold wholesale. Due to Purja, the price of Hilsa fish is also a little better. I can pay off the previous loan by selling that Hilsa. If we get Hilsa in the net like this for a few days, we will be able to sustain our family.
Hilsa fish buyer. Chobahan Howladar said, I went to Mirzakalu Ghat of Meghna River hoping to buy Hilsa at a low price. The brokers buy the big Hilsa that the fishermen bring at a high price. Because they bought Hilsa at a higher price, we waited for about two hours and left without buying Hilsa.
Fish buyer. Iqbal Hossain said, because the price of big hilsa is high in the fish market, we are buying small Hilsa.
Bhola District Fisheries Officer Molla Emdadullah said that the full season of Hilsa is going on. A lot of Hilsa is coming from the sea to the river. The Hilsa is being caught in the fishermen's net. The price of Hilsa is also getting better. In this, the fishermen will be able to pay off the debts of the previous day.