National, Back Page
Highlight Tourism Sites to Foreigners: President
---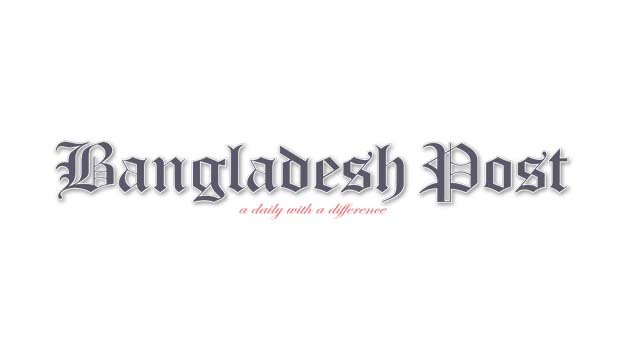 President M Abdul Hamid on Thursday urged all concerned to highlight the country's tourism sites and heritage across the world "We have to nicely highlight our tourism sites along with our heritage," he said while opening the 9th Bangladesh Travel and Tourism Fair (BTTF) – 2019 at Bangabandhu International Conference Centre (BICC), reports BSS.
The President also asked the civil aviation and tourism ministry, and Bangladesh missions abroad to highlight the country's longstanding heritage and eye-catching tourist sites of Bangladesh.
"Foreign tourists are our guests . . . So we have to ensure their (tourists) undisturbed travel in a joyful environment so they get enthralled with the hospitability of Bengali", he said.
Terming the tourism industry as a huge economic sector in the world the President said Bangladesh is one of the tourists' destinations in South Asia. "This (tourism) sector is contributing to increasing people-to people harmony, employment opportunity as well as export income and achieving economic growth," Abdul Hamid said.
Read More: Top 10 Beautiful Places in Bangladesh
He said Bangladesh is a place of immense natural beauty with the nicely decorated world's longest sea beach, largest mangrove forest Sundarbans, Royal Bengal Tiger, Kaptai Lake, different archeological artifacts, lucrative tea estates, different species of fishes, rivers and many other glorious things, which have been reflecting country's heritage and image from century to century.
The heritage and natural beauty of Bengal, rites, and customs draw the attention of the tourists, he added. Recalling the visits of world-famous tourist Ibn Battuta, Fa-Hian, Hiuen Tsang, Vasco da Gama and many others to this sub-continent, the President said if they did not share their visit-experiences, the world people would need more time to know about us.
Abdul Hamid said the present government led by Prime Minister Sheikh Hasina is working to flourish the tourism sector. He also pointed out various pragmatic steps taken by the Father of the Nation Bangabandhu Sheikh Mujibur Rahman to explore huge potentials in the tourism sector.
The President highly appreciated organizing the country's largest international tourism fair, calling it very conducive to flourishing the tourism industry of Bangladesh and attracting foreign tourists.
Tour Operators Association of Bangladesh (TOAB), the apex body of tourism in Bangladesh, organized the three-day fair in association with the Civil Aviation and Tourism Ministry, Bangladesh Parjatan Corporation, Bangladesh Tourism Board, Federation of Bangladesh Chambers of Commerce and Industries (FBCCI), Tourist Police and Bangladesh Chapter of Pacific Asia Travel Association (PATA) with title sponsor of national flag carrier Biman Bangladesh Airlines Limited.
With the participation of 14 countries including host Bangladesh, will take part in the fair where as many as 140 foreign exhibitors like tour operators, airlines, hotels, and resorts from Nepal, Bhutan, Cambodia, Thailand, Vietnam, Sri Lanka, the United Arab Emirates, Philippines and the Maldives along with local Bangladeshi tourism service providers will display their various services at 160 stalls and 15 pavilions. The fair will remain open from 10 am to 9 pm every day.
The State Minister for Civil Aviation and Tourism Md Mahbub Ali was present as the special guest while TOAB President Taufiq Uddin Ahmed presided over the inaugural function.
Concerned Ministry's Additional Secretary Md Atiqul Haque, Bangladesh Parjatan Corporation Chairman Akhtaruzzaman Khan Kabir, Chief Executive Officer of Bangladesh Tourism Board Dr Bhuban Chandra Biswas and TOAB director (trade and fair) M Taslim Amin Shovon also spoke on the occasion. The President also enjoyed an audio-visual presentation on "Bangladesh: A Harmony of Heritage".
Later, President Hamid visited BTTF stalls and pavilions. Foreign diplomats, secretaries concerned to the President, high civil and military officials, among others, were also present there.