Country
High price of daily commodities worries people of Mirzaganj
---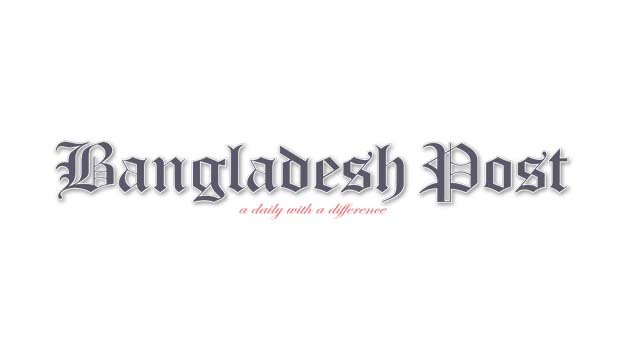 Winter vegetables have started appearing in different markets of Patuakhali's Mirzaganj upazila including Subidkhali, the largest wholesale commercial market in the upazila
Besides, daily market weekly market sits at Subidkhali Bazar two days a week on Sundays and Wednesdays. Fresh agro products, produced in local farmer's field are mostly brought to the market on these two days.
Currently, new winter vegetables are being brought to Subidkhali market in bulks. However, the price of the winter vegetable is beyond the reach of ordinary buyers.
On the other hand, the price of edible oil is also not decreasing but increasing a bit more day by day. Unpackaged soybean oil is being sold at Tk 150-160 per kg and bottled soybean oil is being sold at Tk 170-175.
On Wednesday (November 10) visiting the kitchen market of Subidkhali port it was found that the price of vegetables is increasing almost every day.
At the bazar bean was selling at Tk 100 per kg, turnip at Tk 70, eggplant at Tk 70, cauliflower at Tk 75 and radish was selling at Tk 40. Similarly, a kg of bitter gourd was selling at Tk 70-80, lady finger at Tk 50, Tomato at Tk 120, Carrot at Tk 140, asparagus bean at Tk 50, taro root Tk 40, cucumber at Tk 40 and green pepper was selling at Tk 120 per kg.
Read More: Vegetables, chicken prices up
On the other hand, potato is being sold at Tk 20 to 25 a kg, onion at Tk 52 and garlic at Tk 60 per kg. Only the prices of some fish are at a tolerable level but the prices of wheat flour, flour, sugar, spices and other daily necessities have gone up. A kg of loose wheat flour used to be sold at Tk 25-28 earlier, but now it is being sold at Tk 32 with an increase of 5 taka whereas, flour is being sold at Tk 38-40, going up from Tk 33 per packet.
The price of beef and mutton has remained the same but the price of chicken has gone up. Cock, broiler, layer and other breeds of chickens have increased by Tk 20-50 per kg.
Md Kamal Hossain, a vegetable seller at Subidkhali Bazar, said that there is less supply of locally produced vegetables in the market. So the price is a little higher, but when the supply of local vegetables will increase, the price will gradually decrease.
Another vegetable seller Md Anwar Hossain said, "We import goods from Barisal warehouse. I buy from there at a higher price so I sell them at a higher price for my benefit."
Some of the buyers who came to the market said that they have to pay extra money in the market every day as the prices of daily necessities are increasing uncontrollably. Almost everything is expensive.
"There is no surveillance of the administration officials here. So traders raise prices arbitrarily. There is no end to the suffering of ordinary people like us. So market monitoring is needed", he added.
In this regard, Upazila Assistant Commissioner (Land) and Executive Magistrate Md Raihan Uzzaman said, "Our market monitoring is continuing. Monitoring will be further enhanced if necessary. Necessary legal action will be taken against any trader who illegally sells goods at exorbitant prices."