Opinion
Here comes the rain, brings flood of pain
---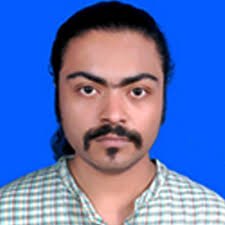 Rejoicing the blissful rain with a cup of tea, Joy glances at his cell phone to check the time. It is 9:30 in the morning and he must reach office by 10: 30 am. He gets ready for office in a hurry and steps out of the house within a very short time. Walking through the narrow alleys near Kazipara bus stop, Joy stumbles upon a wave of water hurled at him by a car. Drenched from head to toe, he finds the area already flooded and pedestrians are wading through knee-deep water. Fortunately, out of nowhere, a boat arrives which ferries Joy to a bus. Finding no other option, he gets in the overcrowded bus and remains stalled in the traffic for hours.
The above anecdote reveals some common problems that we face every time when downpour cripples city life. The moral of the anecdote bears a very phenomenal correlation among rain, waterlogging, traffic jam and unplanned urbanisation. Here rain neither plunges our mind into poetry or music nor brings life to the golden harvest. More than romanticism, here rain brings forth thoughts of waterlogging and dirty street. Here the rain comes with flood of pain which takes the form of chaos when rain water collapses the city's traffic system and inundates the major thoroughfares. Rain in Dhaka city has become more of a curse than a blessing especially for those who need to commute amidst it.
We do not want to learn
the ways to live life being water-logged rather
we want to manage the problem in a balanced way
so that our life is not disturbed too much owing to rain and
waterlogging
During Bangladesh's relentless monsoon season, Dhaka is submerged several times a month. A mere hour of rain plunges Dhaka into an abyss of waterlogging caused by poor drainage system and unplanned urbanisation. Rain not only leaves roads inundated, but also congested. Every year authorities concerned make the same old promises that they will equip city with storm drainage systems. What is more dissatisfying is that authorities concerned have been trying to set up an underground drainage system for the last 20 years and already have spent thousands of crores of taka for building a drainage system, but not a lot have been achieved so far. In order to end Dhaka's water-logging problems permanently, we must restore the city's natural drainage system. However, to deal with future natural calamities, it is high time that the two city corporations walked the talk instead of just talking the walk.
Experts are of the opinion that lack of coordination and planning coupled with slow progress of drainage construction work are the main barriers to sustainable solution of the city's waterlogging problem.
Dhaka's water-drainage system is only capable of dealing with 20mm of rainfall where in most of the areas the rainfall often exceeds 40mm.
Moreover, most of the drains remain clogged with dirt and debris. Hence, a considerable part of our capital city collapses within a few hours of rain. Experts assert that unplanned urbanisation and poor drainage system are the major reasons for the existing waterlogging problems in the capital.
The natural drainage system in Dhaka comprises of several canals and floodplains which have been grabbed or filled up with illegal dumping of waste. Moreover, real estate developers have been indulging in a competition to haphazardly fill up low lands through which excess water used to go to the nearby rivers. Improper maintenance of existing drainage system has also aggravated the situation. But efforts on the part of the city authorities have not been fruitful enough to address and fix the problems.
Under such circumstances Dhaka needs a proper drainage system in which the canals, flood plains and rivers would be connected to carry excess water within hours.
In order to mitigate the waterlogging problems, the city must restore its natural drainage system by evicting the illegal grabbers of the city canals. WASA was one of the governing bodies for maintaining the city's drainage system. But in July, 2017, the local government and rural development ministry handed over the maintenance of the city's drainage system from Wasa to two Dhaka city corporations, accusing the former of failing to properly take care of the canals. The projects taken earlier did not succeed in effectively solving the waterlogging problem.
In 2016, Annisul Haq, the late mayor of Dhaka North City Corporation (DNCC), took numerous initiatives to eradicate water-logging problem. As a result, the situations in areas such as Gulshan, Banani and Baridhara have noticeably improved. However, people living in other parts of the city such as Mirpur, Badda, Mohammadpur and Kuril are still struggling to get rid of the miseries created by water-logging.
To conclude, we want to believe that Dhaka still has not reached the stage where it must accept that waterlogging is inevitable. We do not want to learn the ways to live life being water-logged rather we want to manage the problem in a balanced way so that our life is not disturbed too much owing to rain and waterlogging. We believe that Dhaka's waterlogging problem can be fixed. What is needed now is a concerted and well-meditated move fuelled by adequate allocation of resources.
Sayeed Hossain Bhuiyan Shuvro is Editorial Assistant,
Bangladesh Post.